Apollo was almost 8 years old when my grandfather died. I was living at a friend's house when I brought Apollo home to live with me. A few months later, I wanted to move back in with my grandparents and bring Apollo with me. My grandfather said, we could not have any pets, but my grandmother talked him into letting Apollo and me live there. It started slowly, but Apollo began to have a soothing effect on my grandfather. It began while I was still trying to house break Apollo. After one accident Apollo had and before I could yell at her, Apollo climbed up on the bed, where my grandfather was sleeping, and laid on the opposite side from me for protection. Every day, whether it was break fest, dinner, or supper, Apollo would lay her head across my grandfather's leg, begging for food. It did not take long for my grandfather to treat Apollo better than my grandmother, and my grandmother told him so. My grandfather replied to her that he had to because Apollo needed protection. Things were not always a bed of roses between my grandfather and Apollo. Once when my grandmother and I got home from work, she told me she had called my grandfather earlier in the day to see how things were going. He replied he had just ran over a pile of dog crap with the vacuum cleaner. Time for my grandmother to hang up the phone. Another time my sister and I got into a fight that nearly came to blows. There was so much shouting between my sister and I, Apollo, who did not want to bite my sister or me, did the only thing she could do. Apollo went up to my grandfather, who was standing in the hallway minding his own business, and bit him. Looking back it was classic Apollo.
My grandfather and Apollo had many good times together. Then in late 1980, I can't remember, I was away when my grandfather had a heart attack that eventually killed him. I was told when my grandfather had his attack, Apollo went nuts. Nobody knows if it was because of my grandfather falling to the floor or the commotion that followed. Any way to get Apollo out of the way, my grandmother locked her up in my room. Apollo would not see my grandfather again.
My grandfather laid in a coma for ten days before he past away. A couple of weeks later, my grandmother and I went to the cemetery where my grandfather was buried. When I had Apollo, I always brought her along with me wherever I went. Driving out to the cemetery was no exception. But when we arrived and I let her out of the car, Apollo did something that totally blew my mind. Apollo ran right to my grandfather's grave. She did not stop to relieve herself or smell the scents around her. She ran straight to my grandfather's grave and when she got there, she started sniffing around it. I would like to believe that my grandfather was calling Apollo to his grave just to let her no he was alright. Apollo was trained in a way that when my grandparents were gone, I would say: "Where's grandma or where's grandpa"? Apollo would look out the window and see them coming. I could still say: "Where's grandma"? after my grandfather died, but once I said: "Where's grandpa"? Apollo started barking loudly at me. She never did that before. I do not know if my grandfather called Apollo over to his grave, but without my grandfather in the house, Apollo knew something was wrong. Over the next dozen or so times my grandmother and I went to the cemetery, only once ran straight to my my grandfather's grave when I let him get out of the car.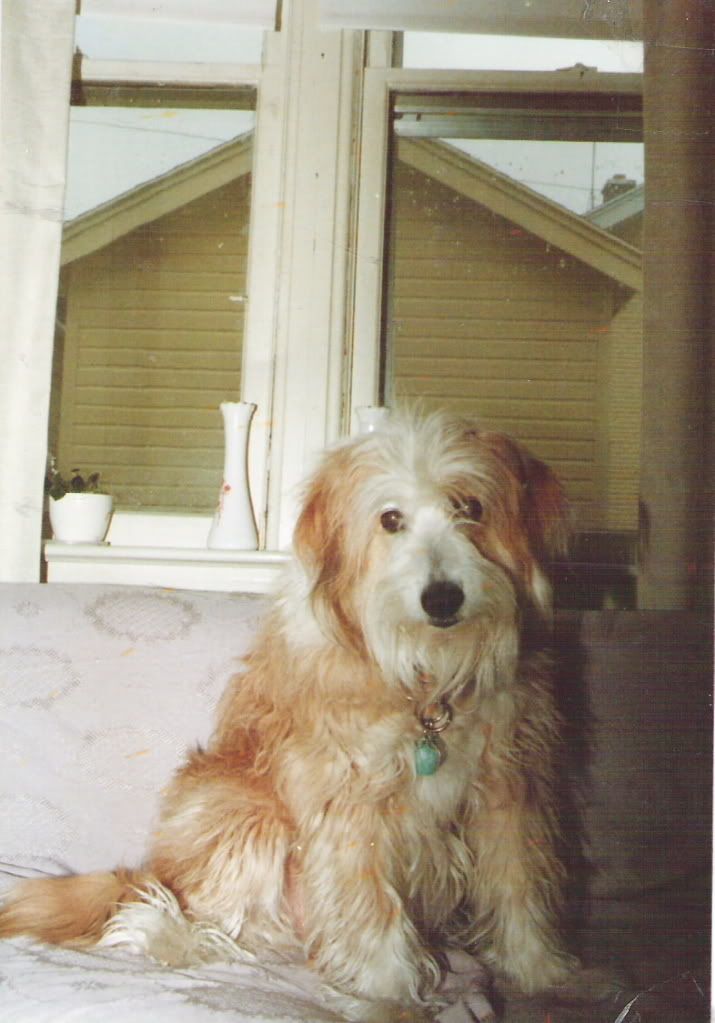 1973-1981