Apollo was seventeen years old in 1990. She did many amazing things during her lifetime. But the most amazing thing Apollo ever did happened during a time I was living with my girlfriend.
I met this girl and after a few months, we moved in together leaving Apollo with my grandmother. It was a big mistake! After a week of living together, she started arguments with me . I did not find out until later but it was she wanted to move back in with her old boyfriend. For the next two weeks we did nothing but fight and she was rarely home. She knew I was dealing with some mental issues and she took advantage of that when we would argue.
Then one Sunday I went over to my grandmother's house. As usual, Apollo was waiting for me. I petted her and sat down on the couch. I was feeling pretty depressed and a little shook up. I really did not know what to do or which way to turn. I just sat there feeling numb. Then Apollo, who was seventeen years old at the time, did something that was probably the hardest thing to do in her life. Something she had not done in four or five years. Apollo went to a coffee can, where all of her toys kept, grabbed a toy and brought it to me, wagging her tail. I was so touched by this. Apollo actually knew I was feeling bad and she brought me her toy to cheer me up.
The following week, my girlfriend moved back in with her boyfriend. I ended up moving back in with my grandmother and Apollo. Looking back, I'm still racked up with a little guilt. I left Apollo for another girl. How could I do that? But Apollo did not seem to mind. She was just happy to have me home. There were other things Apollo did to amaze me, but this was the most important one.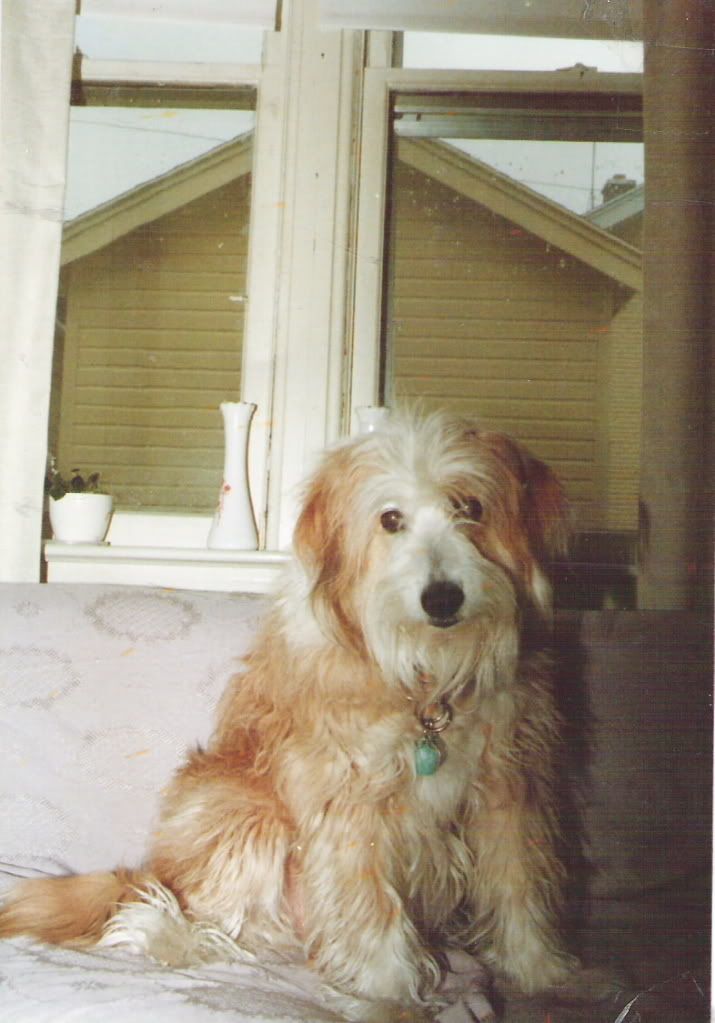 Apollo 1973-1991