AWESOME Photos!!!!!!
Mine are a different flavor than most, this sequence happened in a blink of an eye, literally... I was panning a different car the red and white car in the bottom of the picture(The father of the girl who flipped, a local Sprint Car legend), caught the action in the corner of my eye, this is why the first shot is shaky... The rest are the sequence of a SOS Sprint car, being wheeled by a 16 year old girl, as it flipped multiple times...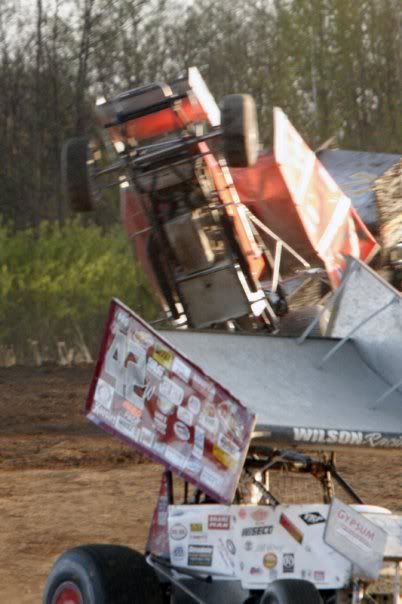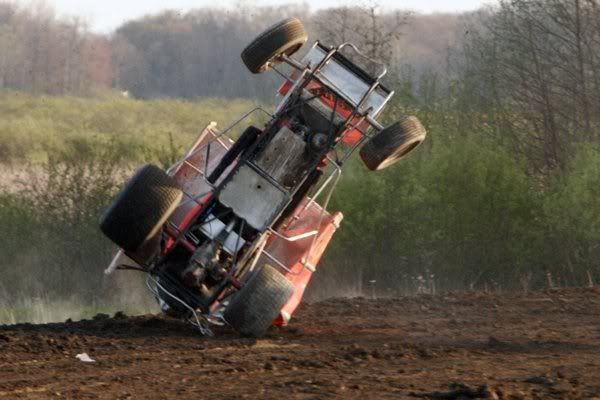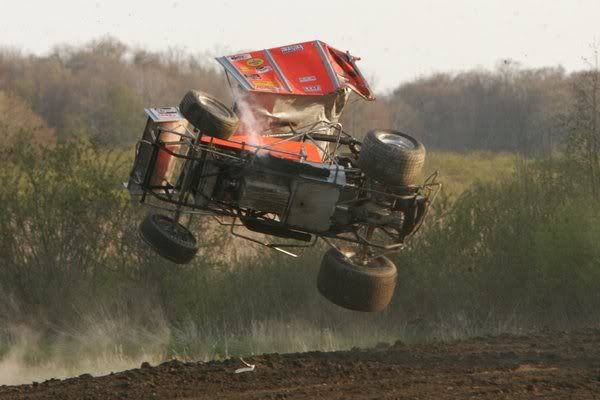 Close up of the above pic...