here is a bunch of new photos. Not taken in the same day, over the span of about a week or 2. I wish I remembered it today it was a good day at the park, about 20 of Blazes friends were out, mos we havnt seen for a while. so it was crazy. dogs just running every which way. Should have seen it when it was cookie time, having 20 dogs surounding you lol (No I didnt give out cookies, I dont want hat many dogs tripping over me)
Laying out in the driveway.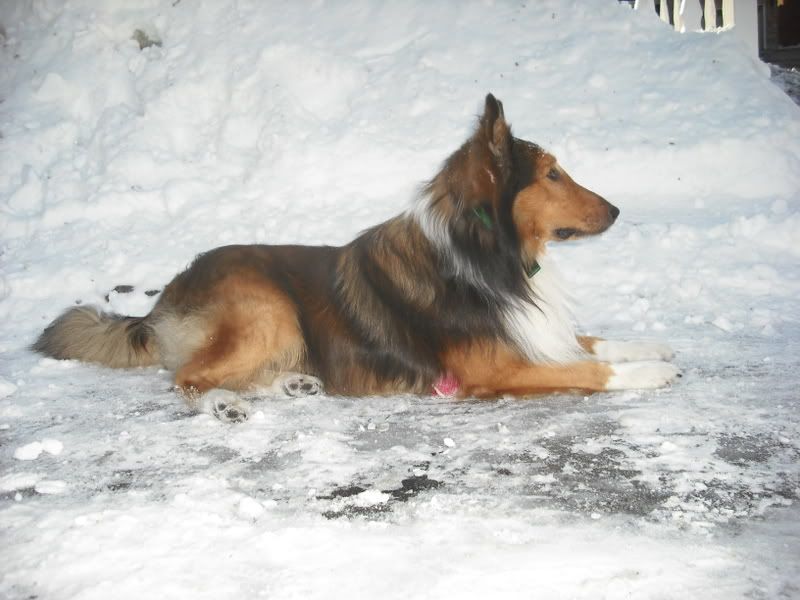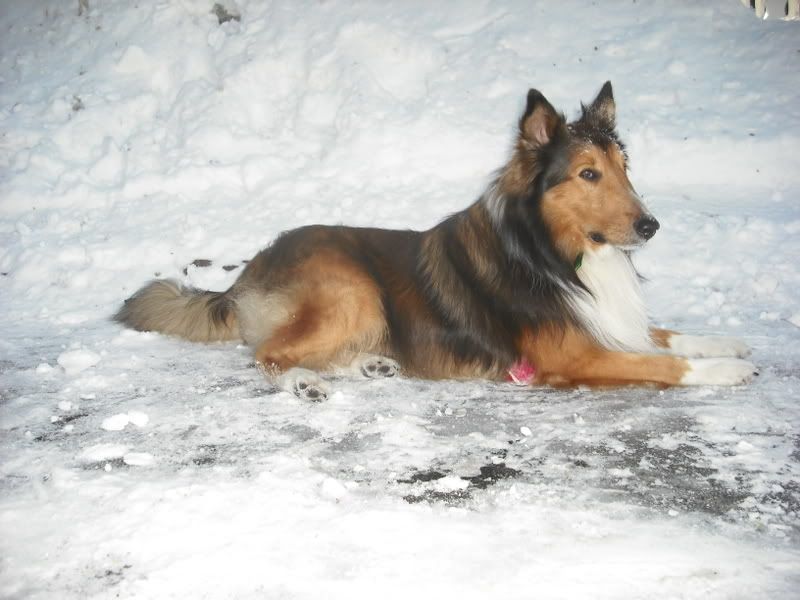 King of the castle. the stupid snowbank that is finally almost gone from outfront the house.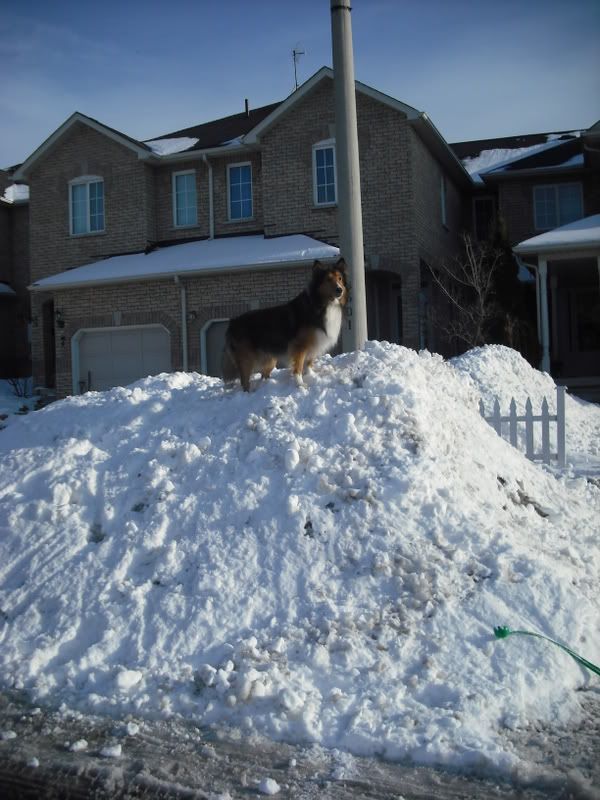 Still on the snow bank.
Chewing his chuck-it.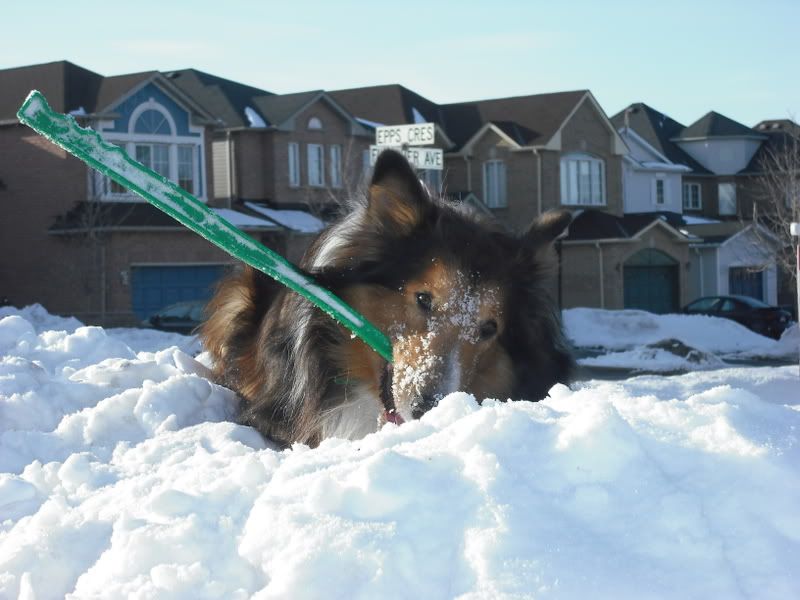 Whats that? people!. Must be on guard and watch creepy people. (he tries to stay away from people, totaly non people dog. lol)
Still on guard of his castle.
here he is at the dog park. playing with his favourite toy...a rock. he is obsessed. He was "skating" with it. front feet on the rock as he pushed himself around, I should have got in on video. oh well.