Yesterday was our first trip to the dog park of the season! Needless to say, Morgan was thrilled. I think he's been feeling a bit cooped up in the house since the weather started turning nice.
Anyways... there are about 40 pictures here to look at. I promise I won't take TOO long to post them all!
Arriving at the dog park, Jon (Muju) is trying to encourage Morgan to GO RUN!
Morgan looks crazy, and that's me with the backpack.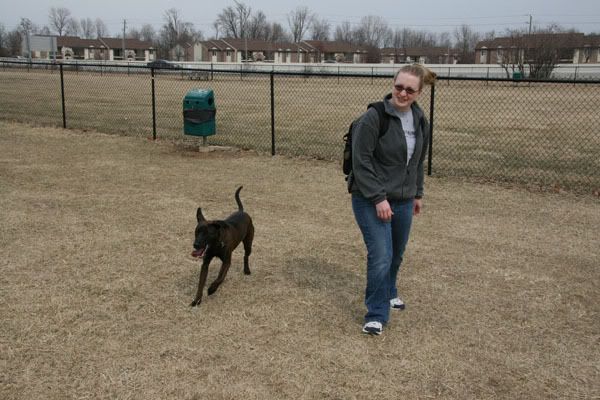 Yay dogs!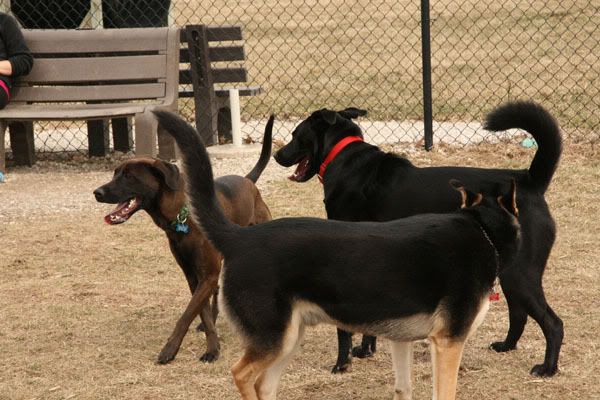 Play! This dog was Morgan's buddy for the first half of our dog park day.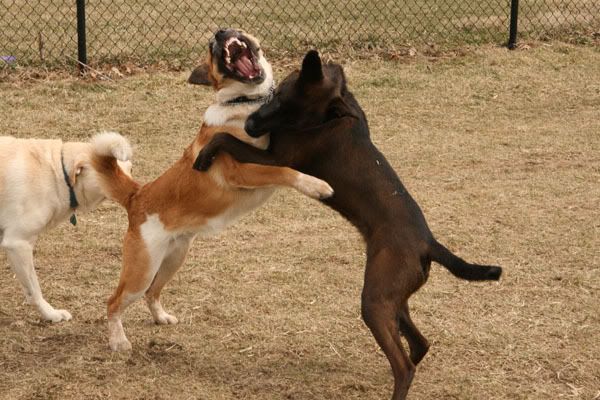 Ears blowing in the wind... (he's standing up on one of the agility platforms)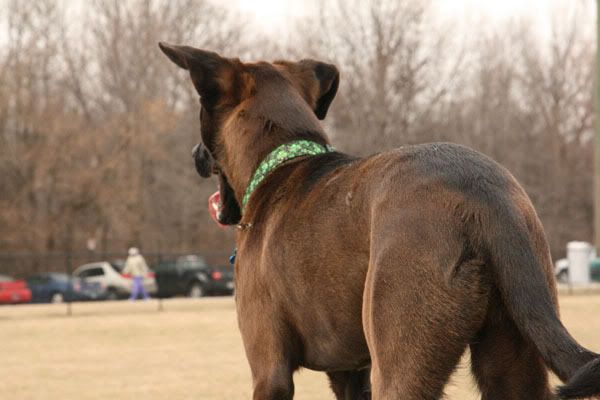 Profile shot. Gotta love the collar!
You can see part of the platform here. He LOVES that thing.
Morgan's new friend begging him to come down and play.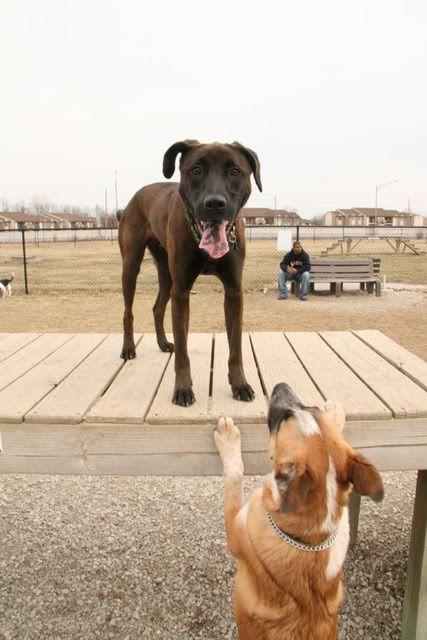 RUN!!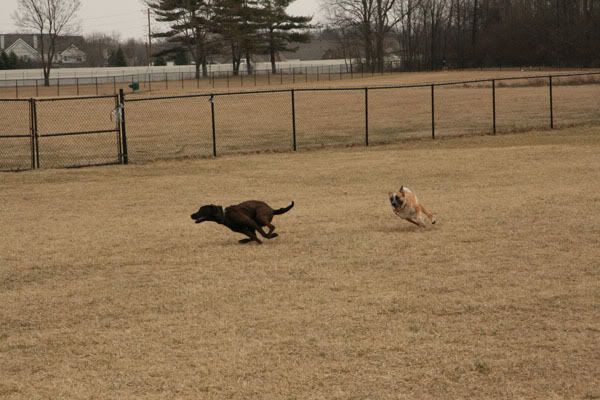 Having a tender moment. Lol!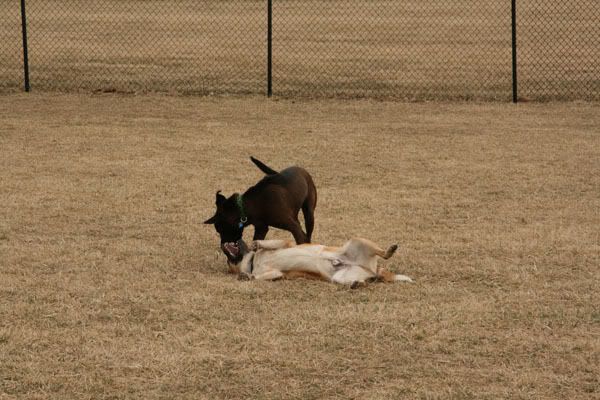 *MORE*