"Iz comfurtable....unless uz gotz treats I'm not movin...."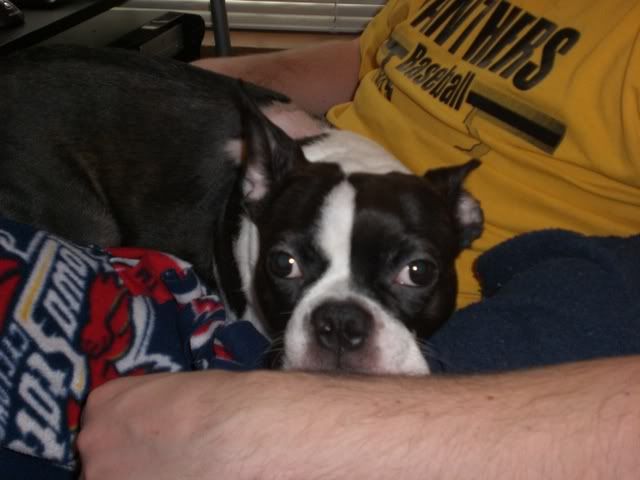 "No treats? Then leaves me be!"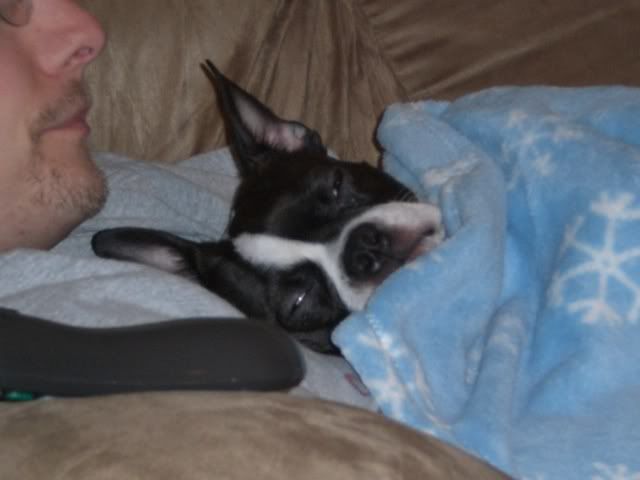 "ZZZZZzzzzzzzz.........wha?"
"See kitty, Iz on daddy's lap cuz he luvs me more!"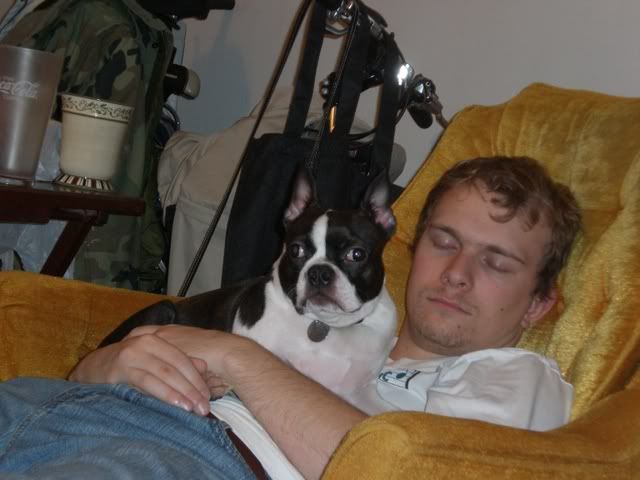 "I fink daddy sleepy.....shhhhhhh"
And now random sleepy animal pics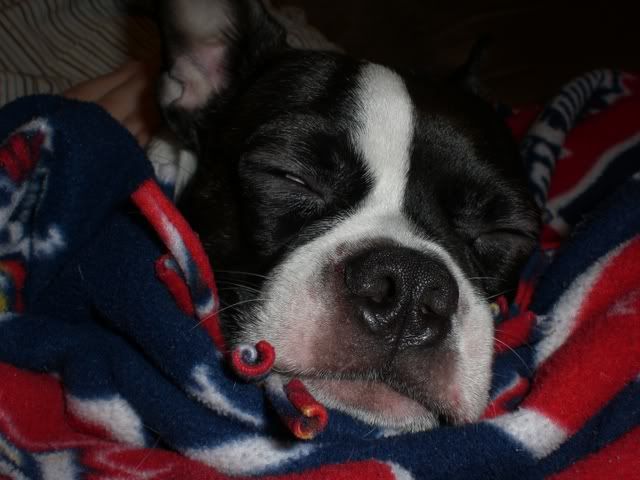 notice the kitty scratch on the left side of his nose? Sometimes Joey tries to play with the kitties when they don't want to!
__________________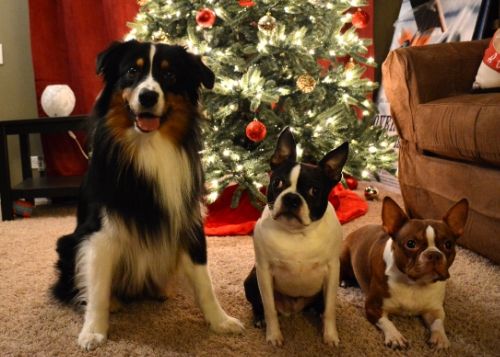 Joey - b/w Boston Terrier
Lucy - r/w Boston Terrier
Walter - black tri Aussie