Well I promised pics today since we planned to take the dogs hiking. The snow put a stop to that, but it worked out just as well. We made today all about the dogs, plenty of playtime, and later on they will get plenty of cuddle time. We thought Murphy didn't like the snow, but it turns out he just doesn't like going potty when it's snowing. He loves loves loves to eat snow. He has asked to go out a million times today b/c he eats the snow and then has to pee, and then eats more snow. It's a vicious cycle. He's still not as fond of it as Maya, but he definitely loves to play. We don't have a fenced in yard yet (but after today, it's an even bigger priority) so we took the dogs out to the common area on their 20 foot leashes. Then later on in the day when the roads were better we took them to my mom's so they could run around the fenced in backyard. I don't think I've ever seen a dog as happy as Maya is when she gets to run and play. She was really in her element today. I took about 300 pictures, so narrowing them down was difficult. I hope you enjoy them!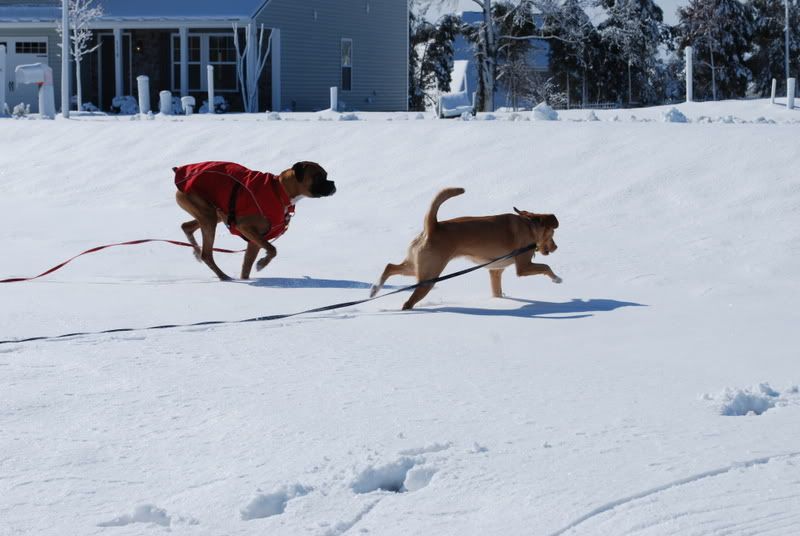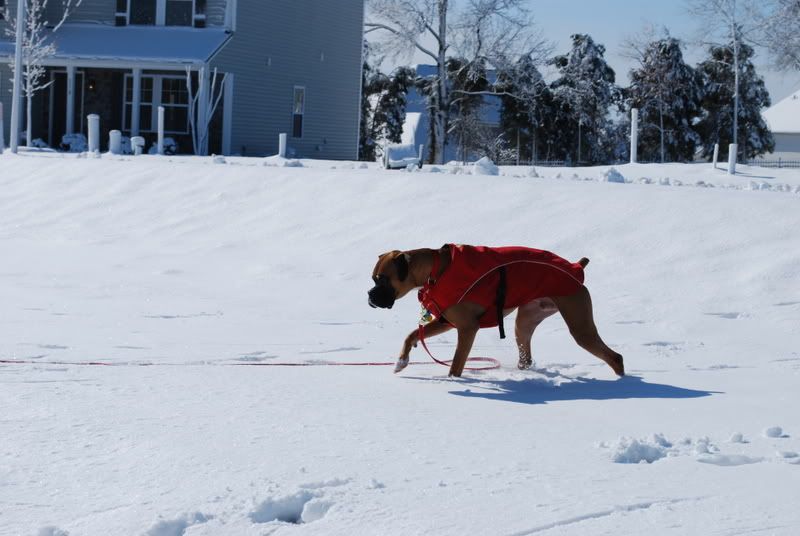 This was Murphy 90% of the time. His head in the snow, eating it.
The first of many snowballs my husband threw for the dogs.