We got at least 8" of snow, and it's by far the most Daisy has ever seen. She's been having a blast, running around as fast as she can for 10 minutes and then coming in, then wanting to go out 10 minutes later. Gunnar is an old hand at the snow, he loves it and will stay outside and lay down it it.
Gunnar trots thru the snow, looking for his toy that I threw and is buried.
Isn't this absolute joy? She's having so much fun!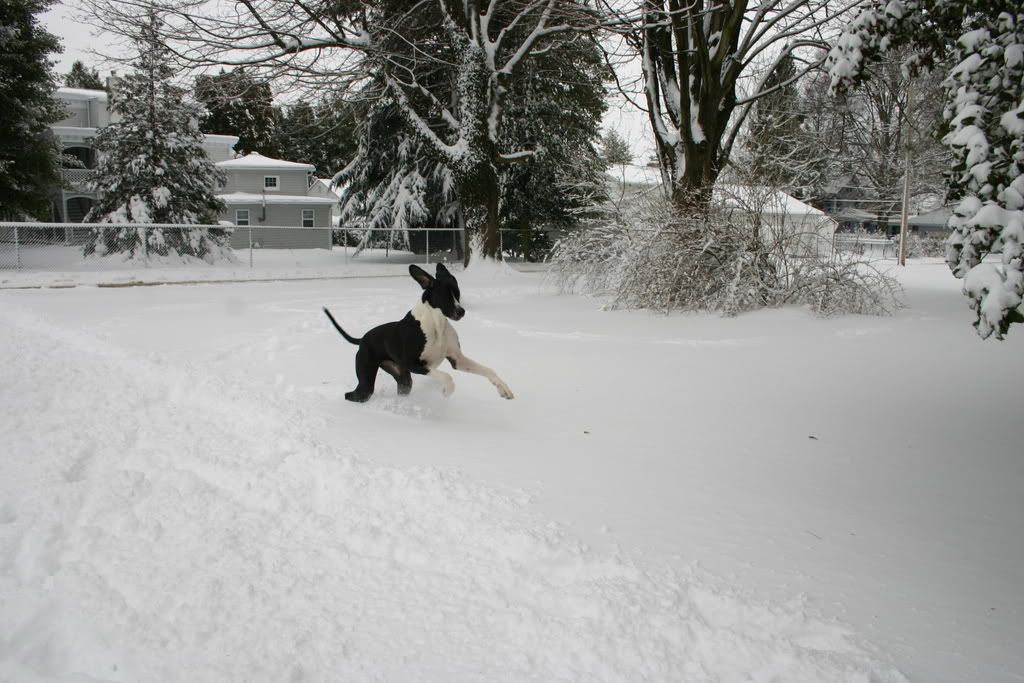 Up for a kiss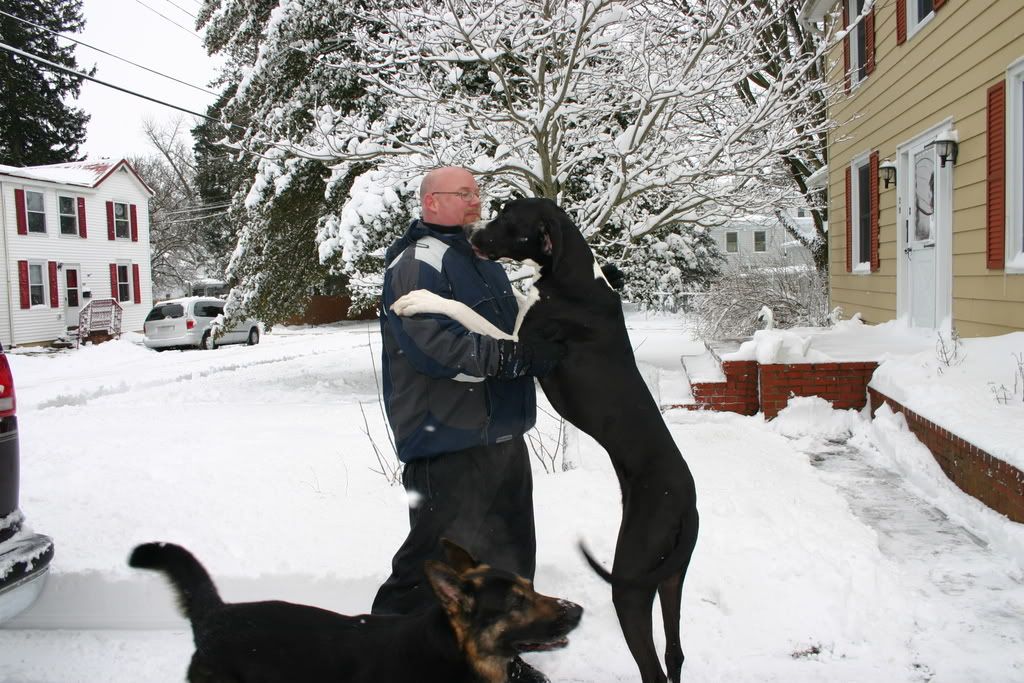 Can I come in now?