My family owns a hunting cabin which we also use for family outings and weekend getaways. Last weekend Virgo made her first trip up and she had a blast! Our cabin is not accessible by truck/car and is a 45 minute snowmobile or ATV ride literally into the middle of nowhere. If you want quiet and solitude..this is it. The girls ride in on a sleigh behind the snowmobile (Virgo loved this). I thought I'd share a few photos of Virgo's first time to the cabin:
The scenery. Literally miles and miles of this.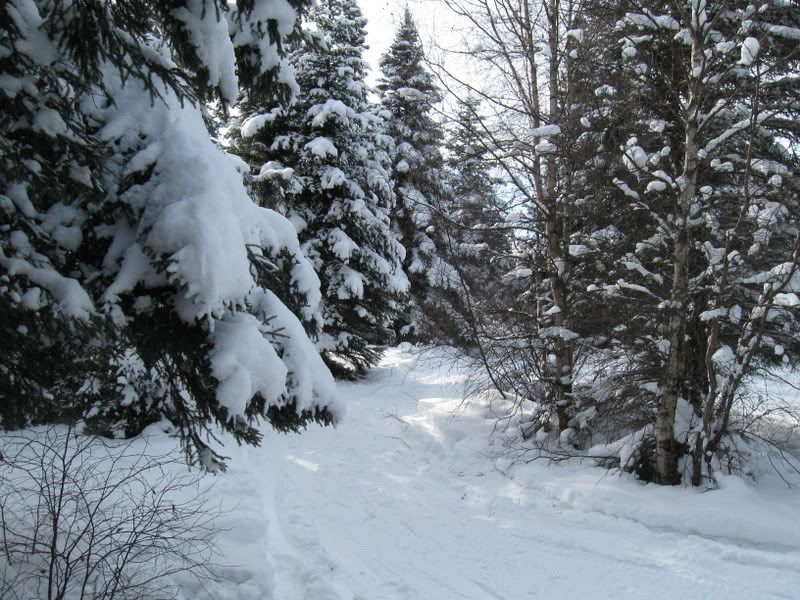 Don't leave me behind!!!!!!