So, I basically got harsh rejected by Miley. On camera too.
later on though, I totally got some tongue: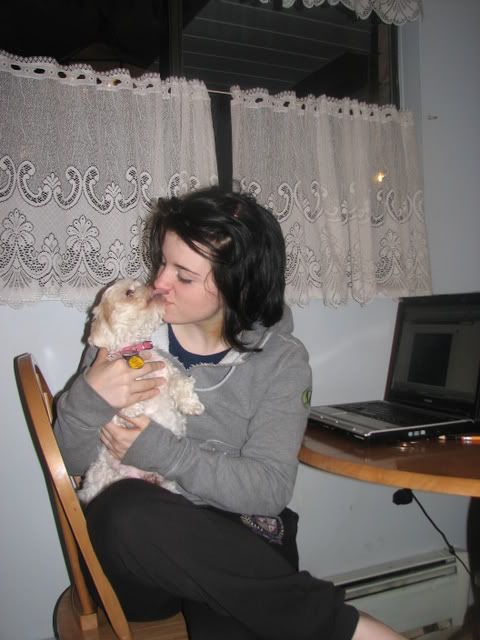 for those of you who care to see a few more photos she looks a bit different all clipped up and lacking a pink mohawk. When I stopped dying my hair funky colors, so did she.
Doesn't she look impressed with me?