Just some random stuff off the new camera.
I has a toy.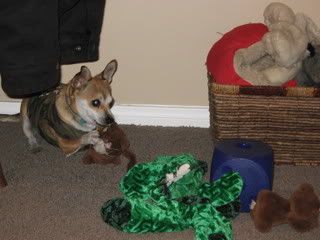 Occasionally Critter will obsessively lick you. I was talking to my husband and my hand was there, as you can see, i'm friggin thrilled. lol
wierd dog
I managed to get all for 'tards in one photo. You don't want to see the ones i tossed out. Trust me.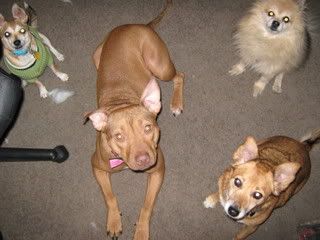 four sets of laser eyes...wow, must be a bad photo record.