Some of you might remember my thread where I pulled reggin into the river. He was not too thrilled about it much at all. In amazement, the other day, he willingly jumped into a pond/creek. All on his own. We threw a stick and he went for it without thinking twice.
The mud was very deep, and the water was only a few feet deep. His back feet reached the bottom of the pond. Apparently his feet were getting stuck while he was trying to swim. My fiance almost had to jump in to save him. Luckily, fighting to swim back to shore with all he had, he made it. I was very proud.
The set of pics are all different we took a trip into the woods. Unfortunately I did not know how to properly adjust my camera. It was dark and the pics blurred, A LOT. The picture quality is a lil poor.
Here he is. We wanted to see at what lengths he would go to fetch a stick. So we threw one, WAY up a steep hill.
Climbing.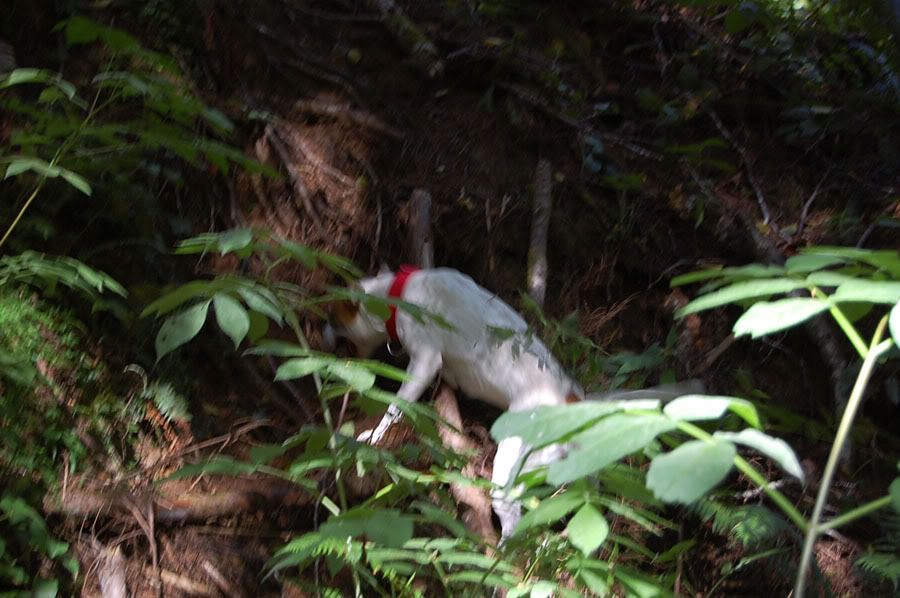 He made it!
Snagging a branch. He will get up there and find a stick he wants. Not necessarily the one we threw.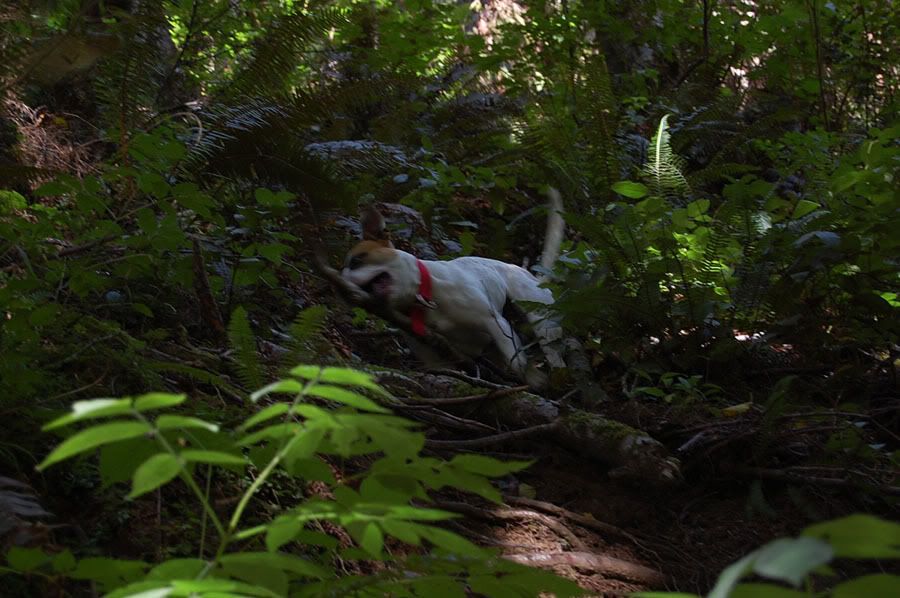 MORE....