Okay fess up
---
what "people foods" do you share with your dogs?

So long as it's not toxic, covered in spices/seasoning, or super processed, I'll share with Sierra. She's sharing my sweet potato fries with me right now, and I gave her the tomato slice off my burger.

I'm not one who believes that people food is taboo for dogs, since she's raw fed and her staple diet is essentially "people food" anyways. Everything in moderation, in the form of a treat, I feel is just fine.
__________________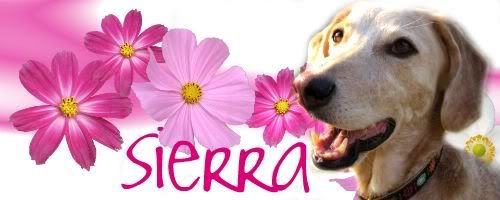 Julia: Mom to Sierra (adorable mutt - Basset x Cattledog is our best guess these days) Buddy (noisy but awesome DSH tabby cat) and Carter (adorable human baby) RIP Nya 1994(?) - 2010