---
This is going to sound really rude. But I don't think I'm alone in this opinion, especially on this forum.

Dogs are companion animals. I have no issues with dogs living outside when they get sufficient interaction/exercise every day to keep them healthy, mentally, emotionally and physically, and if the weather isn't too harsh for the breed.

From what you have said, the dog cannot live inside with his family because of your mother's health. That is perfectly fine, and not the first time a dog/family has been in that situation. However, you said that his barking is constant. There is something lacking in this dog's life to make him miserable enough to constantly bark. He is not getting enough exercise, mentally and physically. So to displace his stress, and relieve his boredom, he is constantly barking.

He needs an entire lifestyle change. It sounds like your family doesn't pay him enough attention to keep his stress levels down from living alone outside. He needs much more exercise than he is getting, and in his elderly years, he deserves it. He needs a family to interact with him, and provide for his mental, physical and emotional needs.

We all love our pets and want the best for them. At this point in his life, since you are at college and he has no one else to really care for him, he needs a new home, period.

Since he is a small breed, he stands a better chance of getting adopted. Give him a chance at an indoor life.

Do you live in an apartment at college that allows pets? If so, then take him with you. He deserves the companionship.
__________________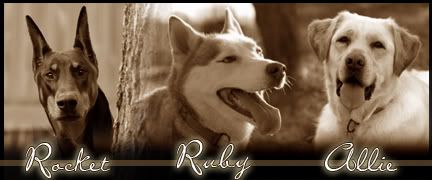 U-CH Rocket - BN RN CAA TT CGC TDI
Ruby - CD RA CGC
MBIMBS U-CH Poison
Allie the Lab
Noodle the Mini Dach