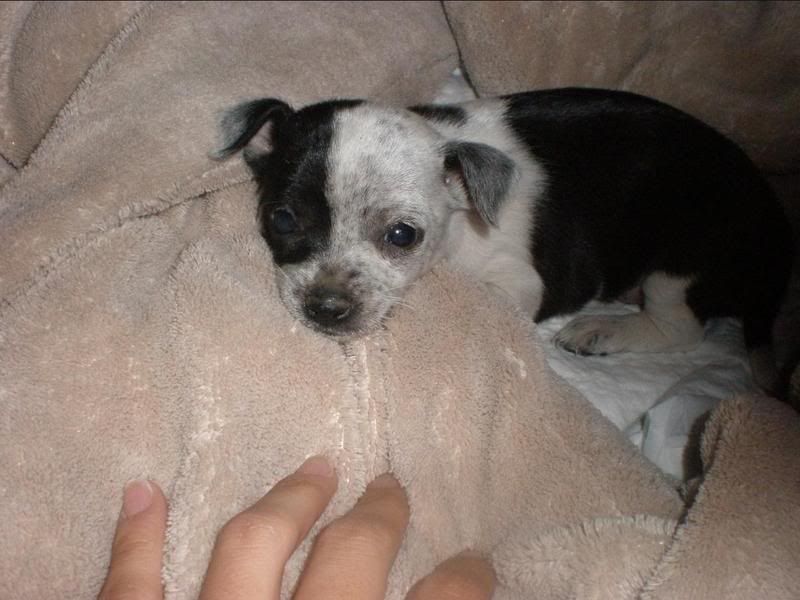 Hi guys.
I just got this chihuahua/weiner mix puppy today. The breeders said she was around 1 month old. I noticed her brothers were playful and wobbling/walking around but she just sits there...pretty much.
Ive had her for about 7 hours now. She hasnt drank much of her milk......
and all she doing is sleeping.
I know 4 weeks is a little too young but the breeder insisted it was okay because her mother has no more milk left....
I would like to know how many hours 4 week old puppies usually sleep....
and some other tips for a healthy puppy~