Well Blue came home last night, got a bath today, and is slowly acclimating himself to the house.

Look, I found a toy box!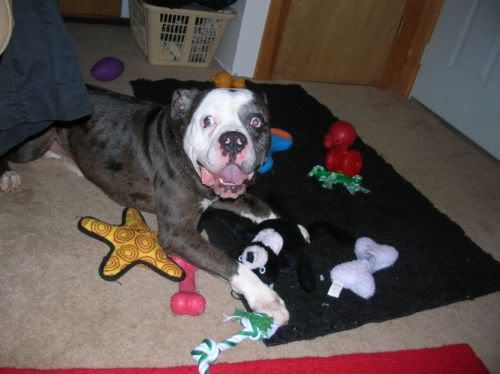 Teeny, Teeny, do you see all these toys?
I found a white squeaky bone.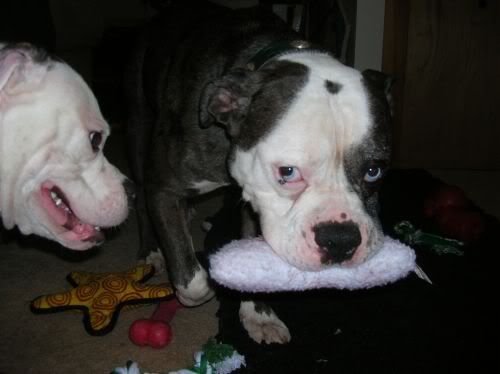 Did you see my bone?
*more*
__________________

Oldham's Goddess of War CGC, PSA1, CL1-F "Teeny"
Connors' Baloo CGC, TT "Blue"