Here are some pictures of our 2.5 week old GSDs with their eyes finally open!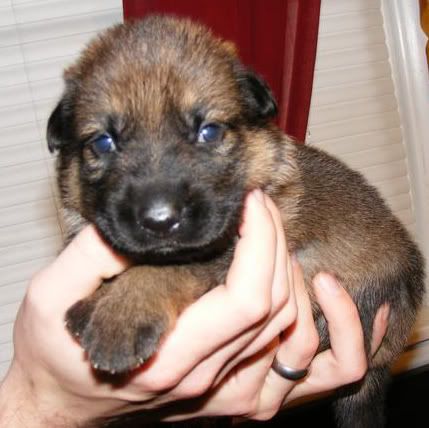 This one is Baron vom Dominus, the only sable.
Brutus vom Dominus
VomDom's Baroness Bodisattva (We call her Belle, her owners gave her that name). What a diva!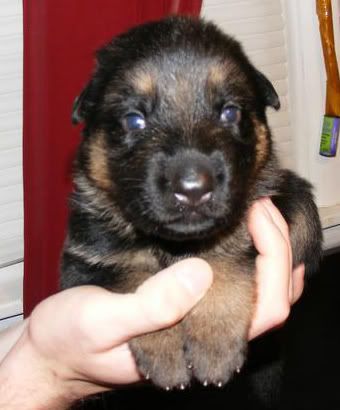 And this little guy is my personal favorite just because he looks like his mother... Bossman vom Dominus!
These little guys were born on August 18th. They'll be shipping off and going to college before I know it!
More pics soon!