We loaded up and went to Mom's today. The dogs were wanting to run in the house, which could be rather disasterous, so the zoomies were herded outside. Got a few cute pictures.
Oooh I think I smell dead stuff!
Hey, you found dead stuff? Lemme sniff!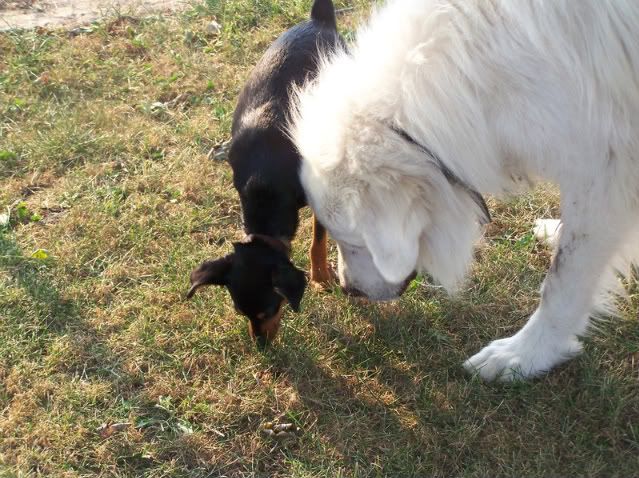 Y'all smell dead stuff? I wanna smell dead stuff too!
I think the twerp was messing with us! There was no dead stuff there.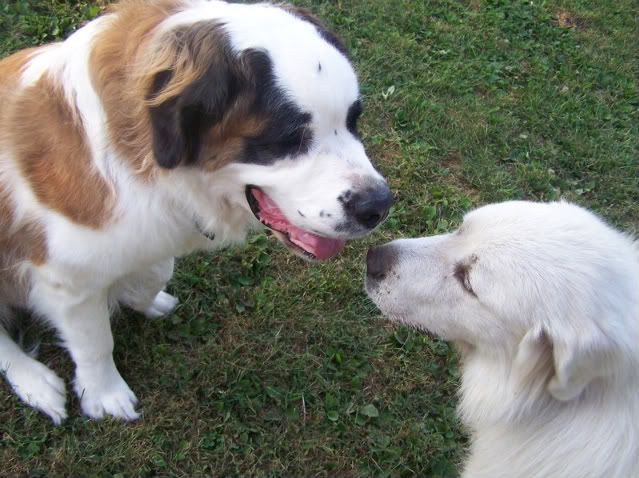 More...