To the drier!!! O.O
When I went to take the dogs potty this morning, I couldn't find Bobsie any where... I was panicking, and then Aaron yells from the laundry room:
"FOUND HeR! BRING YOUR CaMERA!!!"
So I did... And here she is... there are quite a few. Some are from my cell phone, some are from my camera, but lol. She is so silly!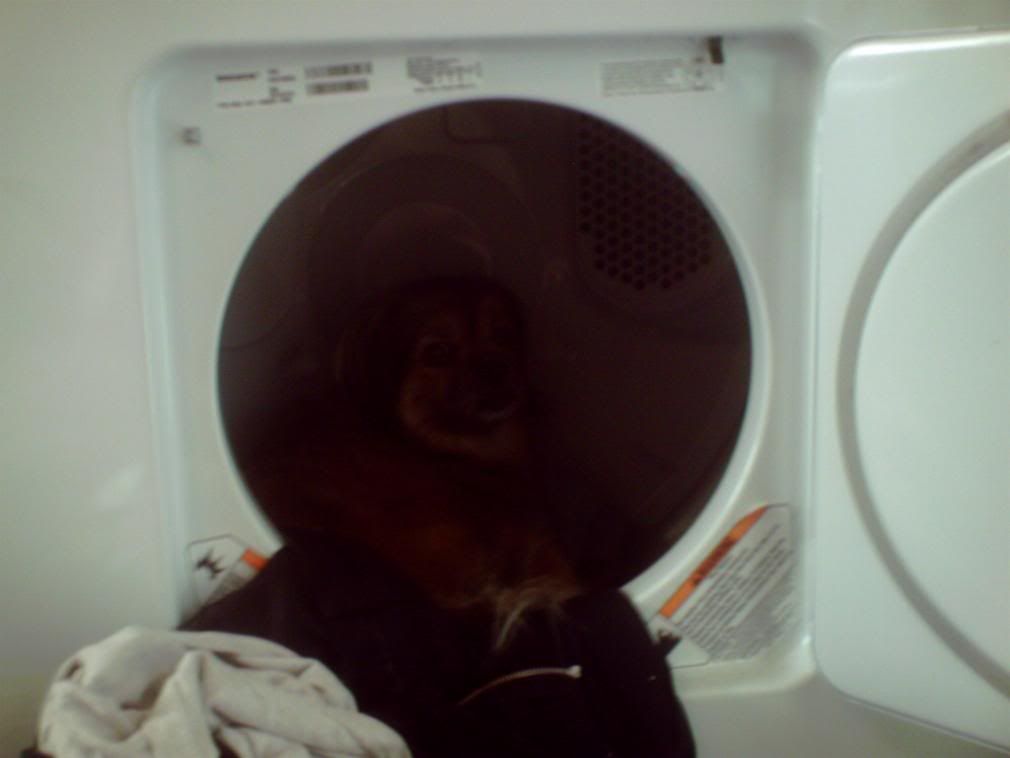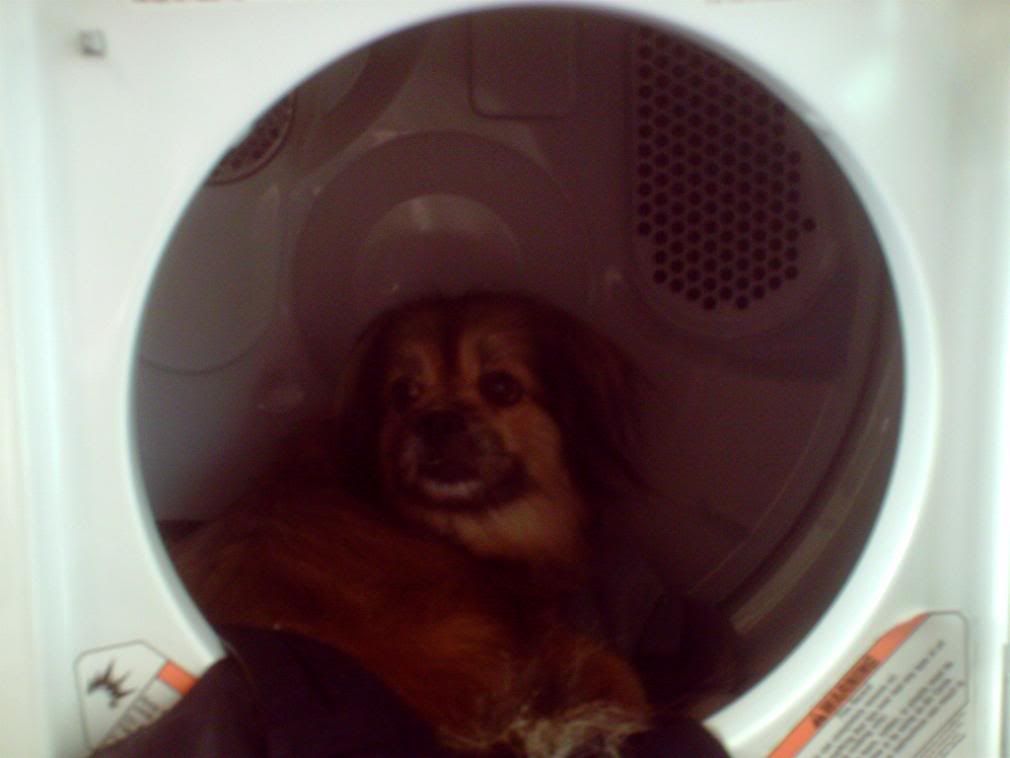 (MORE!!)