BUT NO PICTURES!! HAHAHAAA!
Okay, so it's a lie. Duh. Picture forum.
Anyhow, Leo greeted poor Middie with a few not-so-nice snarls today. We think it was because Casey came to say hi and he got possessive. They were just fine after, though. It made me alarmingly aware of how unprepared I am for a dog fight with Middie on-lead (NOT that I was afraid either of them would do anything more than snark at each other, but because of how completely ineffective I was at immediately separating them).
Boys.
Anyhow,
look
how happy they are!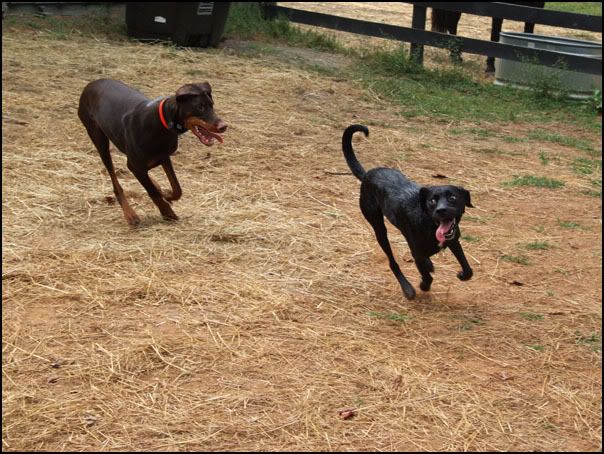 They ran..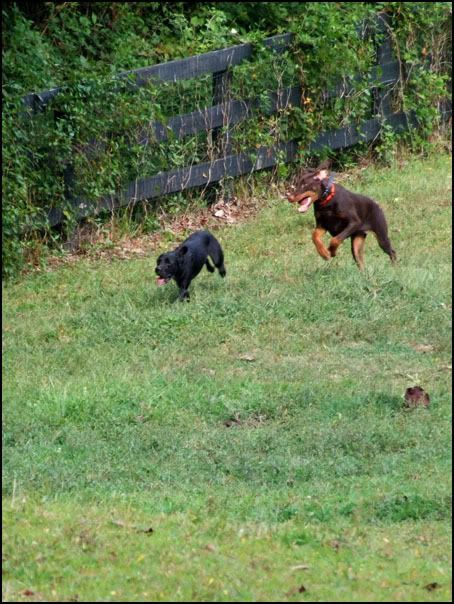 And paced together..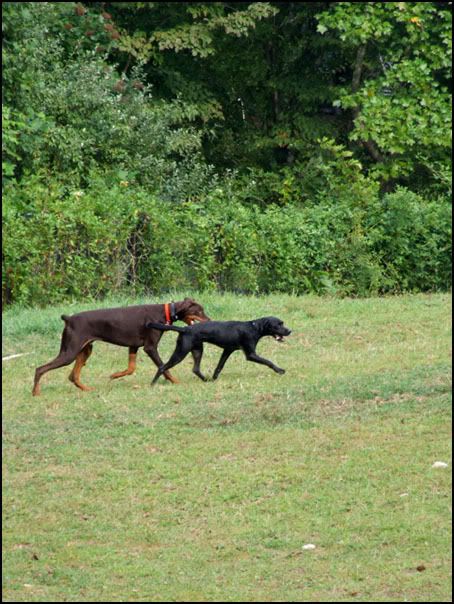 And ran some more...