I was taking out everyone to go take some pics because it's my last day here with everyone (tomorrow Summer and I leave to college again). and then this happened!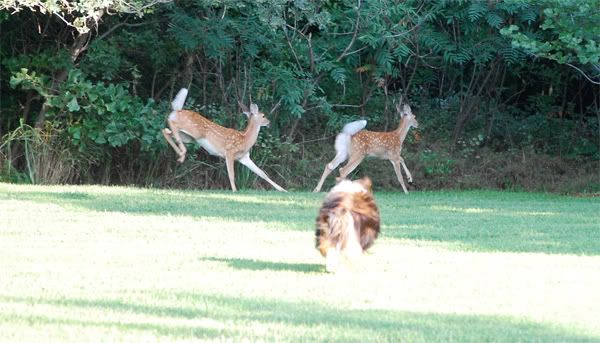 I was yelling for him to come back, so was my dad, but I managed to catch it on film.... Trey just chased them to the edge of the woods.
Btw, anyone have some tips for calling a practically deaf sheepdog off of deer? lol
He was very proud of himself the rest of the night.