You guys are lucky - two threads of Sierra pictures all in one day!
So after our messy, dirty, digging session in the park (see other picture thread for photographic evidence of both the digging and the dirtyness), I couldn't put it off any longer, Sisi NEEDED a bath!!
A bath?! Why momma why?!
Into the tub she goes!!
Sierra doesn't appreciate being a soggy dog, she says the title is uncontested.
Sudzy mohawk!! (sorry the pictures are grainy, I think I got soap on the lens at one point keeping Sierra from jumping out of the tub!)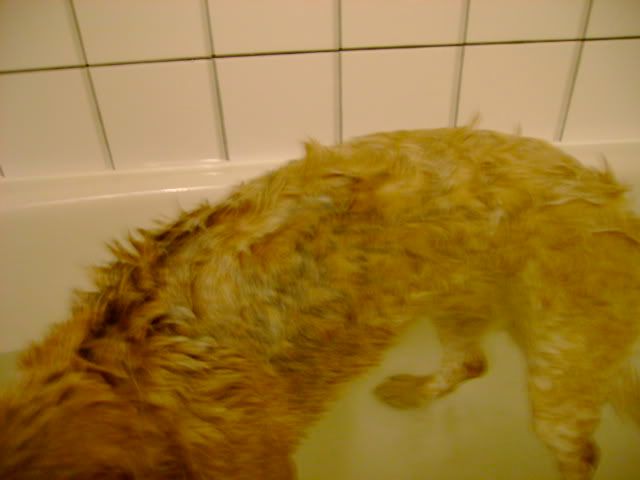 *more*