Photo DUMP!
I took reggin out for his first swim EVER. He was very hesitant at first, as you can see in the pics. I had to go in with him, otherwise he would never go... if his life counted on it. Wussy boy!
He felt much more safe and secure on his leash. He would only go out if he was attached to the leash. And I also felt much better about him being on leash, since I could save him if he were to drown. lol.
In some pics his possition looks weird. His back feet could touch the ground in some areas, so he swam AND walked on his back legs all at the same time. SUCH TALENT!
He is a very fast swimmer too. He came after me a few time and I had to hurry and get out of his reach for fear he would dig his claws in my back. I'd die in laughter frantically trying to get away from him.
My fiance trying to figure out a way of getting him down there. It was a drop off.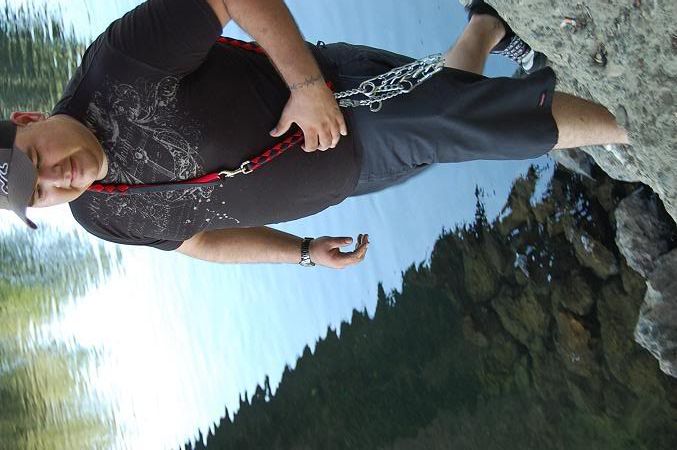 Looking down below.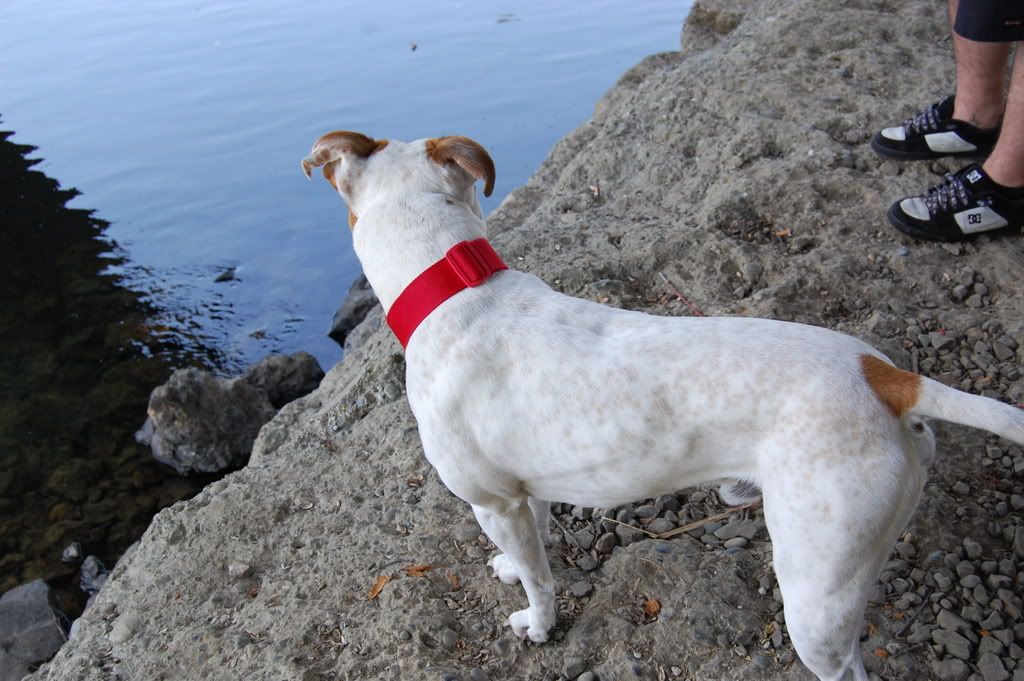 Getting his prong off.