Here's a street stray I took in, Bonnie Raitt...she's got a loving home and a new name now. Check out the drool...nerves. She was so afraid of going through doorways at first.
Here's Waylon...a puppy mill foster with LSCR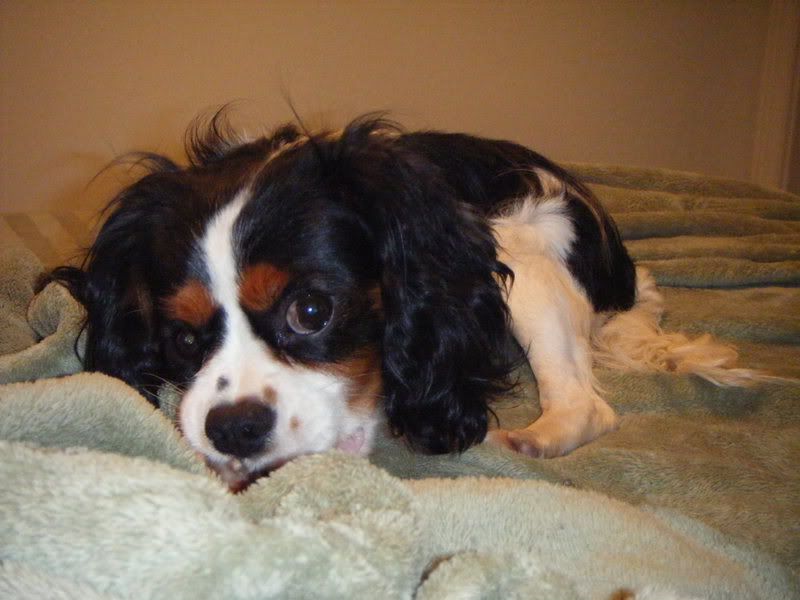 Another of JB, right after I adopted him. I just love this little dog! When we met he was in a small kennel run.....cement blocks on 3 sides with a cone on because of licking his neuter incisions...he was @ the BAHS for several months due to upper respiratory illness. I am so glad we found each other. he help me rehab the fosters. He even got along with Birdie! I dont now what all breeds he is..but he is a PAWFECT dog! He has his CGC and does pet therapy.