These guys have been playing togther since Duke was a puppy, this time my uncle's friend brought his two dogs a new puppy Teddy- a pom mix who was an absolute doll and their **** zu who was spent most of the day in her owners lap away from the gang as she was a little shy.
I looves my boxer Ty, but whos this little guy?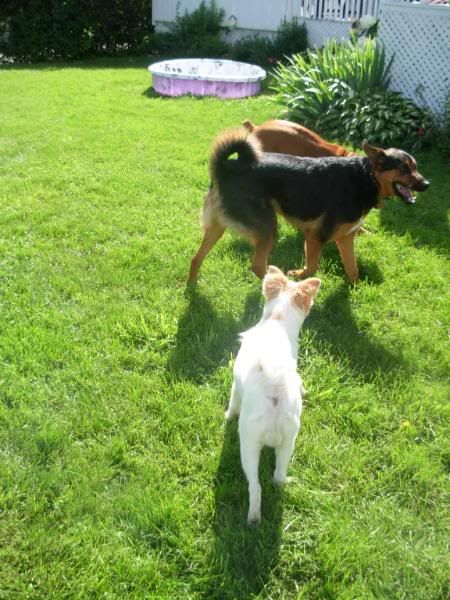 Im too sexy for my shirt, so ill just sit next to the pool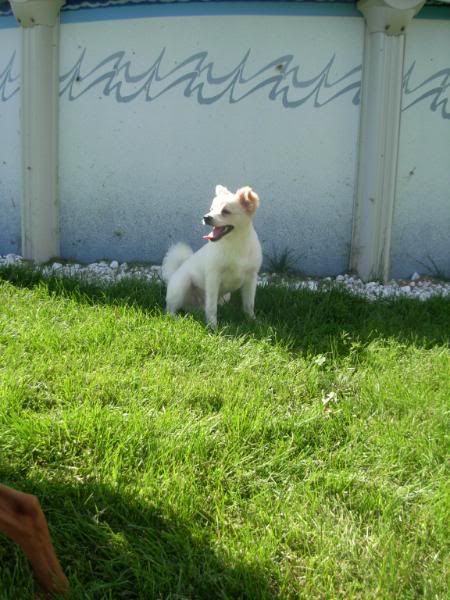 Look Duke's got the ball get him!
Rule number one of dog club, you dont speak about dog club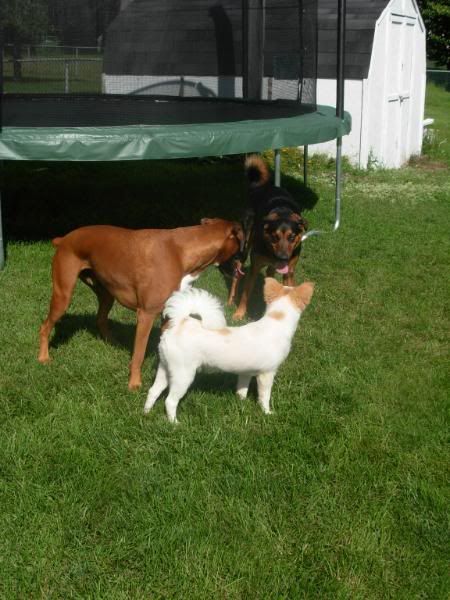 __________________
Live. Laugh. Throw a Ball
Duke- 8 & a half year old awesome man (Shep Cross)
Maverick- 5 year old Border Collie *Exercise Maniac*
Odie- 5 year old Elkhound *Ball of Cute*
Teeka- 10 month old Long Haired German Shepherd- Mavericks new best friend