The pictures are so sucky that THIS is in the running, to give you an idea. But there are a couple worth looking at, and quite a few funny faces.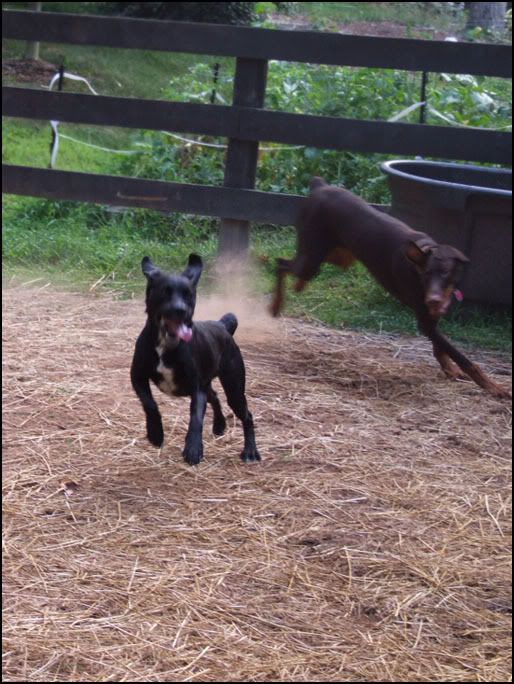 I took Middie down to my neighbors' house, and he and Leo had a BLAST. He came inside when we were done and basically collapsed. He's been sleeping since maybe 7pm. He actually left 2' of slack in the long line on the way home. For Middie's that's tired, although we walked briskly and ran around the yard a bit.
They played in the back paddock.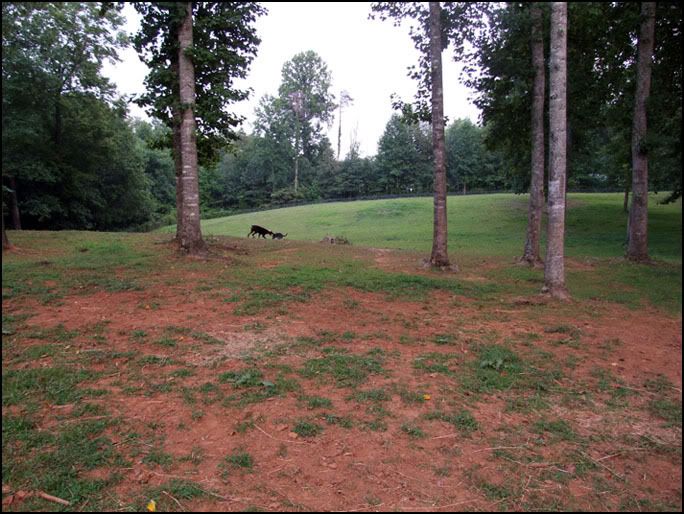 Leo shows off his new-found coordination.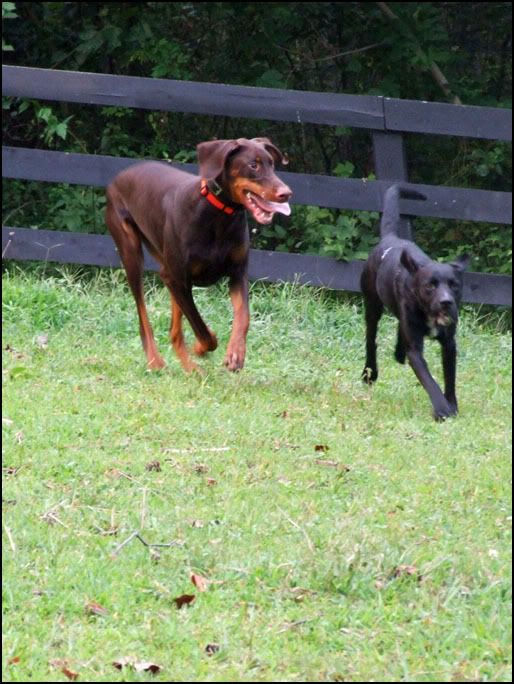 Middie says "I belong on farm. I be farm dog. U leave me here." (He really looks as though he belongs, doesn't he?)