I'm so excited! I knew that it was for a reason Dillon(the GSD rescue) didn't work out, because I was very upset about it. Well now I know why, a wonderful breeder that I was emailing I sent an email to, and she let me know she had a show prospect brown bitch, and she'd be willing to let me have her as long as I promised to show(duh)! So I did my background checks and asked my breeder friend to check out the parents for me(she's the ultimate background checker). Well she said that they were great healthy, working, and show lines and that the puppy has a LOT of potential!
So I'm sending my puppy deposit and getting ready to go get her on Thursday. This is her! We have decided on a name for her already- Kyrie.
She was born on June 4th. The first two are her as an itty bitty baby, a little over a month old!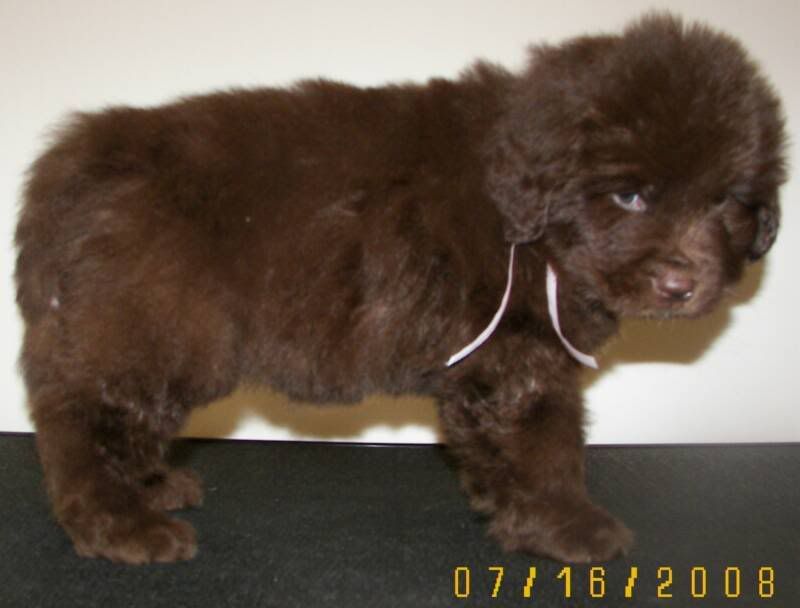 Here she is now, about 9 weeks.