Here's a few pics of my boy from the past couple of days. I had a bunch of him doing some offleash stuff, but I accidentally deleted them. I've also included some of him hitting the sleeve. He bites hard, I just got a new Revolution 2008 sleeve and wanted to try it out. Even with both of the reenforcement inserts in, I can still feel him biting me through the sleeve pretty hard.
He was mad at a squirrel earlier and pulled those branches out of the tree. One's about two inches thick and ten feet long! LOL
I have a bunch more, but most didn't turn out to good. I'm having trouble getting the settings down on my new camera.
incoming-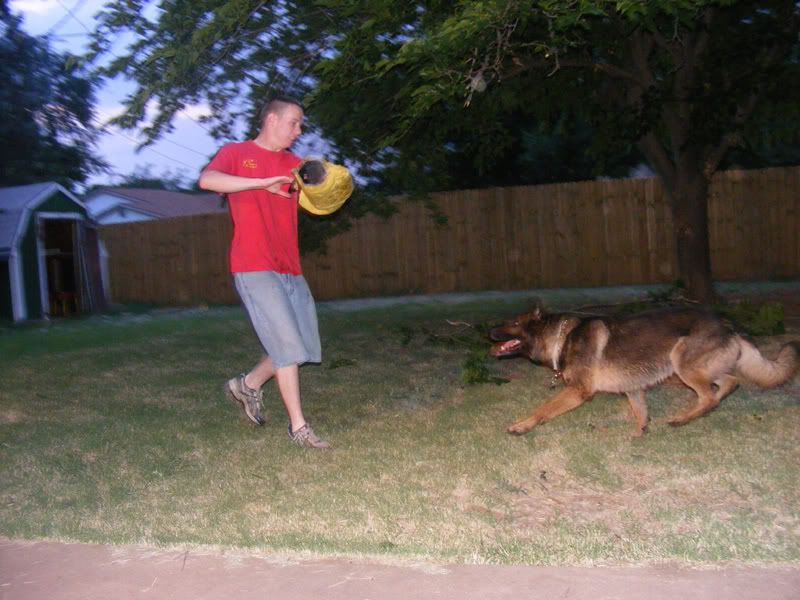 airborne-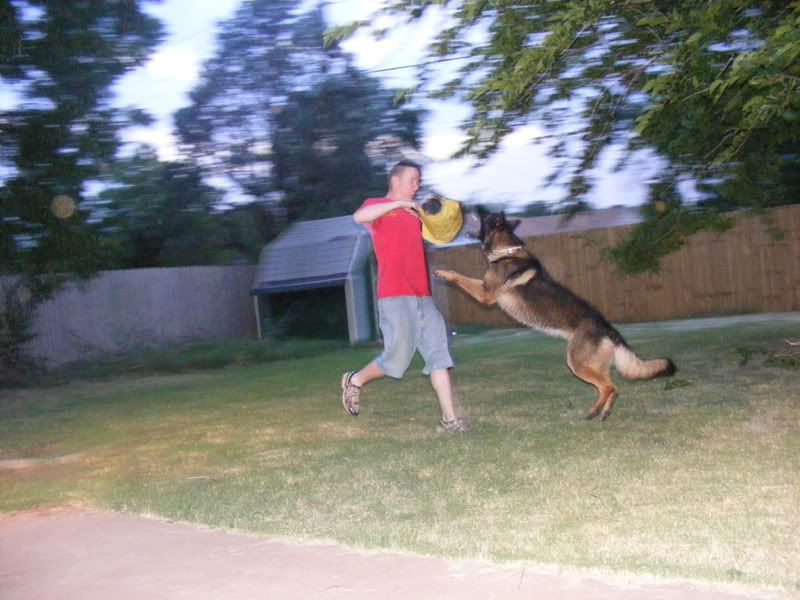 the hit-
taking me with him-
edit- fix.t
continued....