Meika is a year old now. I am a bit less-than-surprised that her energy level has actually increased in that time.
Here's an old puppy picture, during one of her first real baths, in case no one remembers (I have been absent for a long time).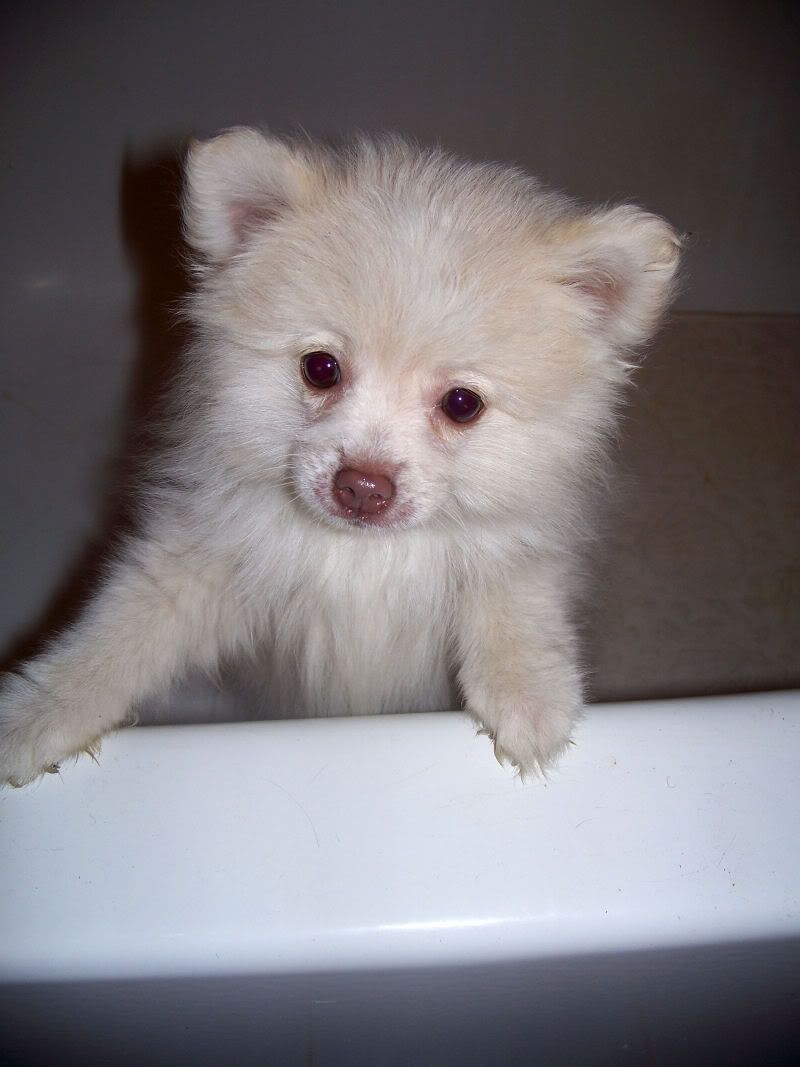 And some newer ones:
She remains victorious over poor Peanut (who is lying on her back in submission/scratch position).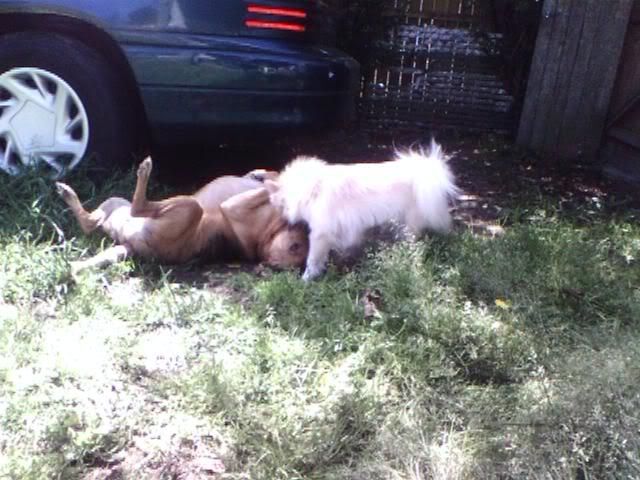 "Okay Peanut, truce? Here's a goose. No really, I'm not lying at aaaall." *initiate beady eye sequence*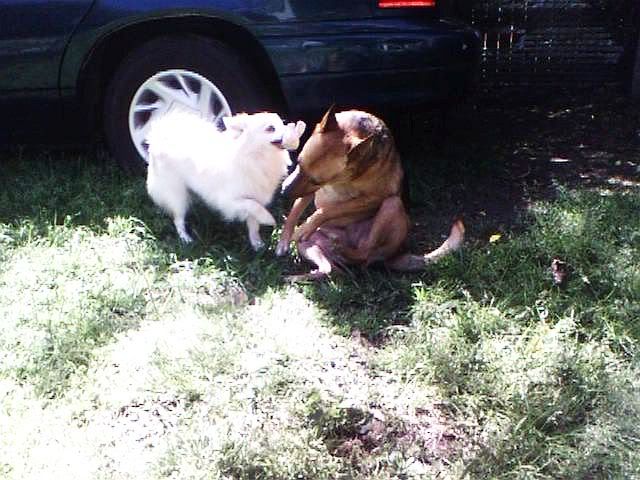 "Lady, what are you doing in my face???"
*some more*