I'm teaching for a high school marching band camp this week, and Morgan has been tagging along. I've already mentioned his progress in GDC, but for those who haven't read it... He has been VERY well behaved, and we have gotten a ton of compliments from the parents, students, and other staff members. Morgan has pretty much turned into the band camp mascot for the week.
Anyways, just a few pictures. Nothing exciting, and I am WAY too tired to edit anything, so some may be a bit repetitive. Oh, and my captions will suck... also due to being exhausted.
Helping unload the truck (aka watching unload the truck)
I'm a good boy!
I'm a good boy?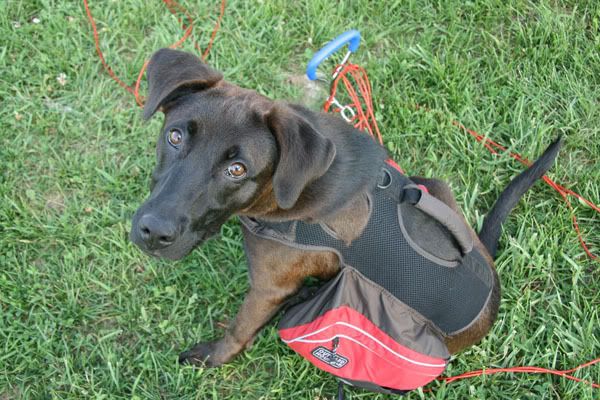 *MORE*