So, in order to get some different angles, and hopefully less boring pictures, I did something stupid. I laid in the grass with the dogs. I itch SO badly now!! Stupid, stupid, stupid!!!
BUT at least you guys get some different pics, yes? I'm sure my usual are getting boring, but we haven't really been anywhere other than the back yard recently.
There are quite a few, as usual, please, no posts until I get done? Thanks!! <3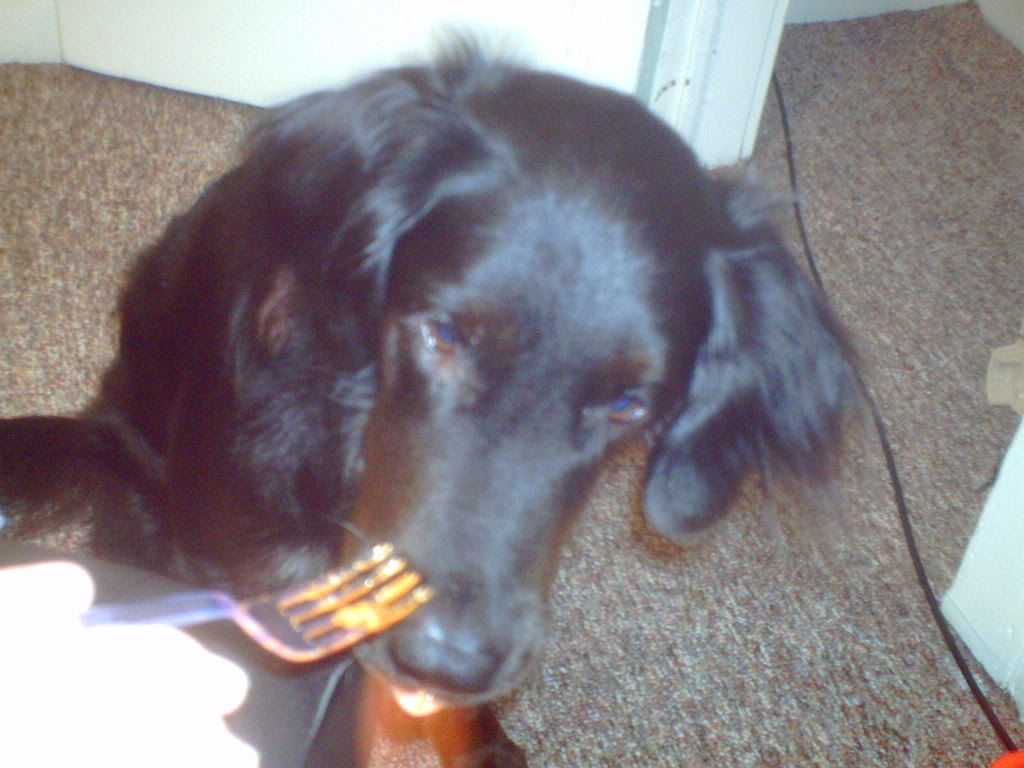 Doom, eating off the fork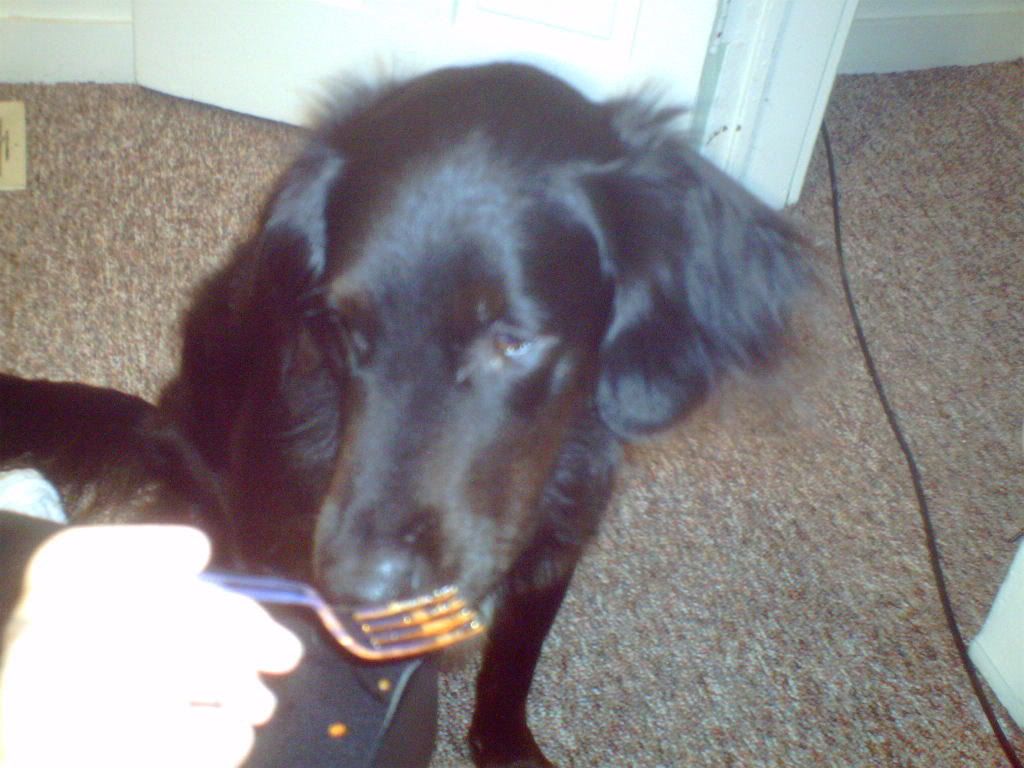 Again, Doom eating off the fork
Bobsie waiting to go inside.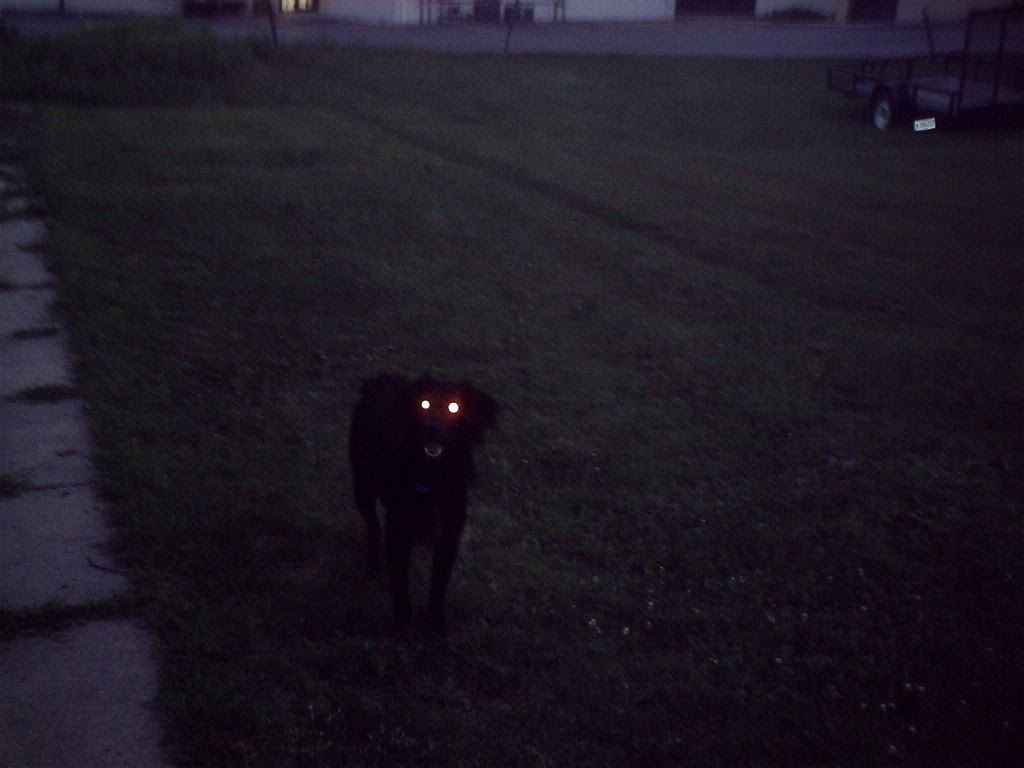 Doom pretending to be a ghost.
(MORE)