The camera is very basic and cheap, the photographer (me) is pretty rubbish and Scooby stays still for about 5 seconds at a time so these pics aren't up to the usual Chaz standard but I'm inflicting them on you anyways.
There are a lot 21 I think. All taken today in our local park.The second time we've used a long light line on the teenage tearaway, and for anyone who's never used a long light line on a teenage tearaway it works! lol
Take the pic and lets GO!
Which way 1st?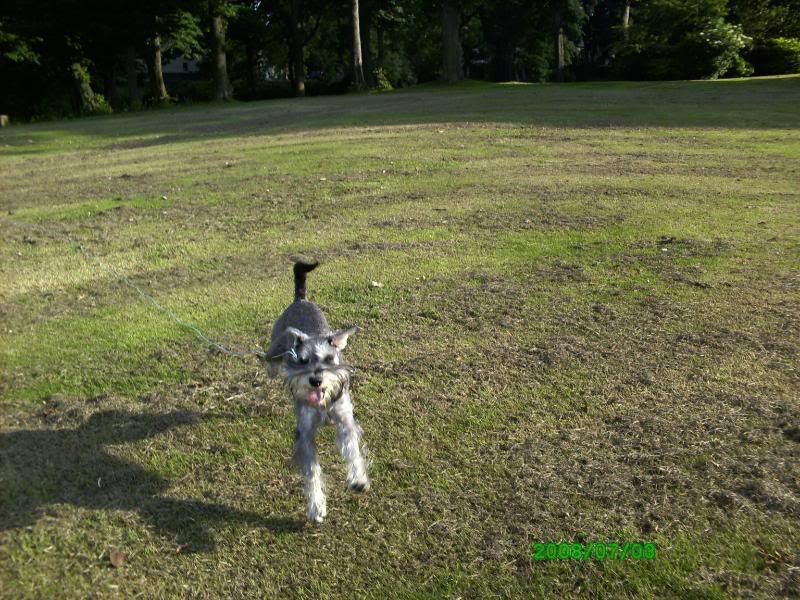 Yabba dabba Doooooby
Oi wait for me!
***MORE***