Yay!
---
So I go into our bathroom yesterday (which is where we keep our cat food, it never occured to me as weird until just now)...and I see a small bag of Cat Food. Not Science Diet.

*picks up bag*
*reads bag*
*discovers food is 100x better than the sh!t we feed our animals*

"hey mom, do they make that kind of food for dogs?"
"I dunno, it was a sample. She gave it to me when i bought the science diet. Why?"
"because it's a LOT better than Science Diet..."
"oh. we can check."

My guess is they DO make it for dogs ( i can't remember what it's called, i'll check later) and it looked sooooooo good. It had like, actually edible stuff in it and not corn meal and glouten and ground up chicken beaks and all the nasty stuff in science diet.

I don't know why my Mom acts retarded when it comes time for buying dog food, but if it's just as easy to get as the science diet, she'll buy it. And if they're giving samples at petco, they must sell it at petco. Sweeeeeet.
__________________
"My favorite color is green, green like newly cut grass. When it comes to green with envy, though, you can stick it up your @ss!" ~ Grammy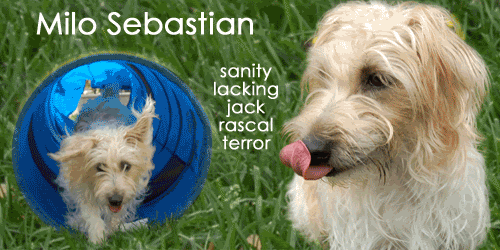 http://www.adorablebeasts.blogspot.com