---
I don't know who else has used this method on Chaz, but no one's suggested it and it's really great, as long as your dog enjoys walks.

Keep the leash so that he can stand next to you with a slack leash, but if he goes too far ahead or lags behind, the leash will get tight.
start walking. as soon as the leash gets tight, stop walking. He will look at you like "why'd ya stop?". Ignore him. He will come back to your side. As soon as the leash is loose, start walking.

When he starts to get too far ahead, give a verbal correction such as "ah ah" or "hey". Don't jerk the leash at all. It's time consuming for a little while, but he'll probably catch on fast, if he enjoys walkies.

As far as distractions, you'll need to work on focus/attention on you. i'd do a search on that.
__________________
"My favorite color is green, green like newly cut grass. When it comes to green with envy, though, you can stick it up your @ss!" ~ Grammy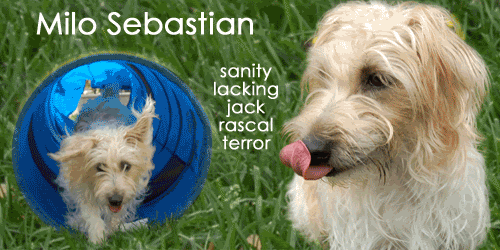 http://www.adorablebeasts.blogspot.com