Well my mom and step dad came to visit this weekend. They are on their way back home now *sigh* I wish they didn't have to leave so soon. It was such a fun weekend. their next trip is planned for October and mom says perhaps they will take a week off work and stay here for a week. They had a great time with Hannah. they just couldn't get over what a happy easy going baby she is. All smiles all the time.
But here are some pics from the weekend... also includes the Sears pictures we had done.... figured out how to upload them so you can see the pictures.
hannah and Grandma the night they arrived.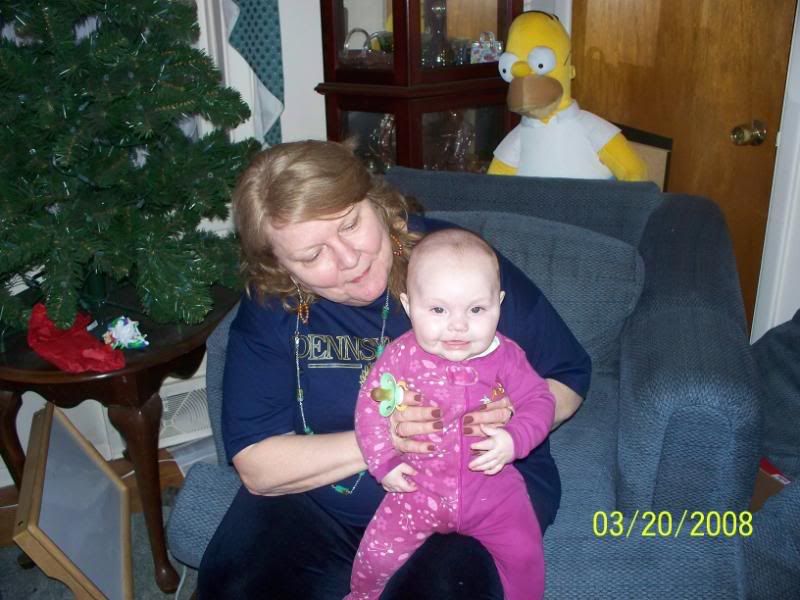 Grandma with ALL her grandkids lol