So I bought this shirt for some reason. And I thought I'd try and put it on Auggie before I packed it away.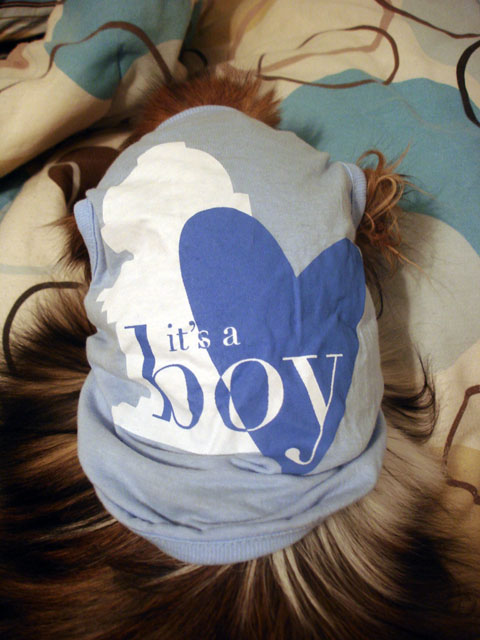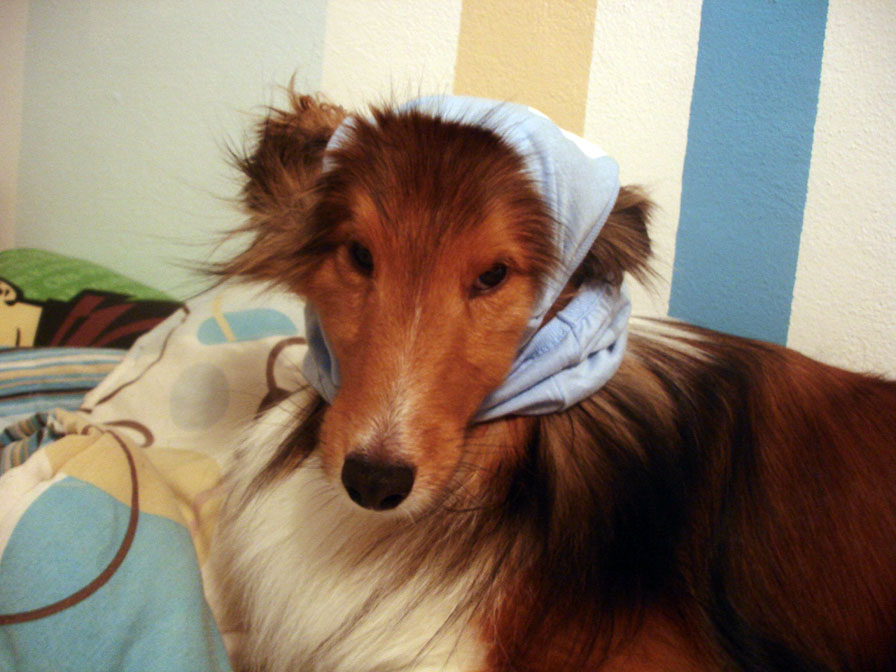 Auggie is not amused.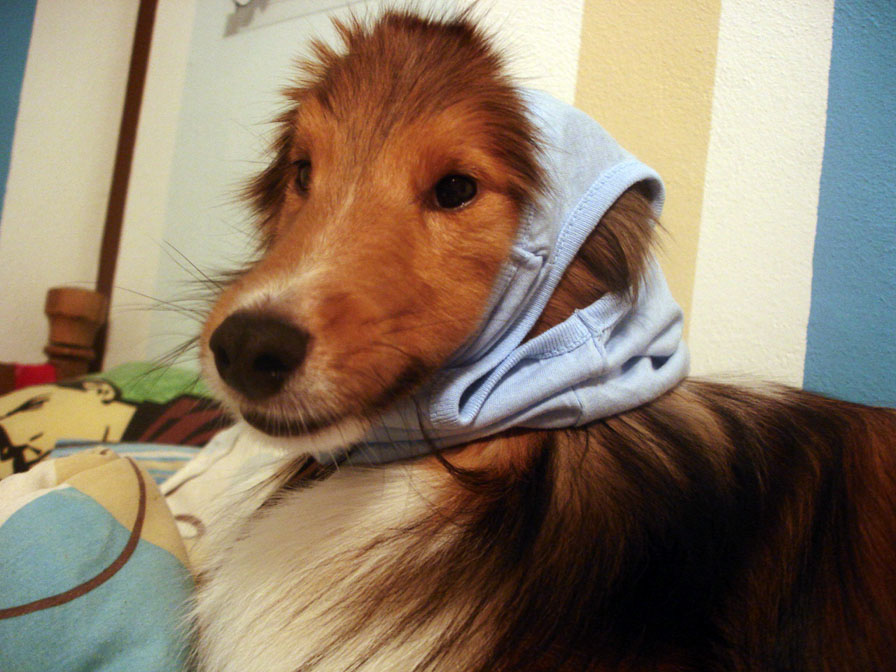 In fact, I'm pretty sure he hates me.
Also, I forgot I took these! These are from the agility trial a few weeks ago. This is Quigley. I turned around and saw him laying like this and nearly burst out laughing. I managed to snap a few before he caught onto me and moved his head.
"Are you comfortable, Quigs?" I asked him.
(That's Auggie's papa in the other crate in the background there.)