Took them to the dog park last week with my roommate and his girlfriend. The beagles were in with the other dogs, but we could never get Chance in, he was acting aggressive. He needs more work before he is ready.
But right around the corner from the large/small dog parks is another small area fenced off for dogs that was empty. So we took my 3 in there and had a blast!
I'll get you!
Cant catch me!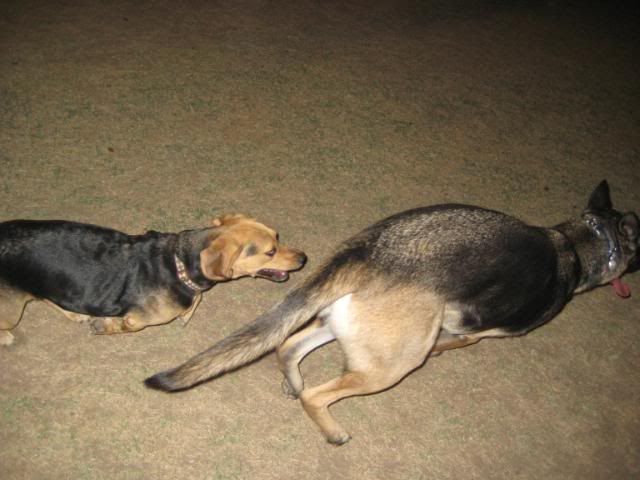 Cant catch me!
I just love his coloring
Thats dust not rain lol
I gots the ball you can not has it
Hey look Bailey made it in a pic!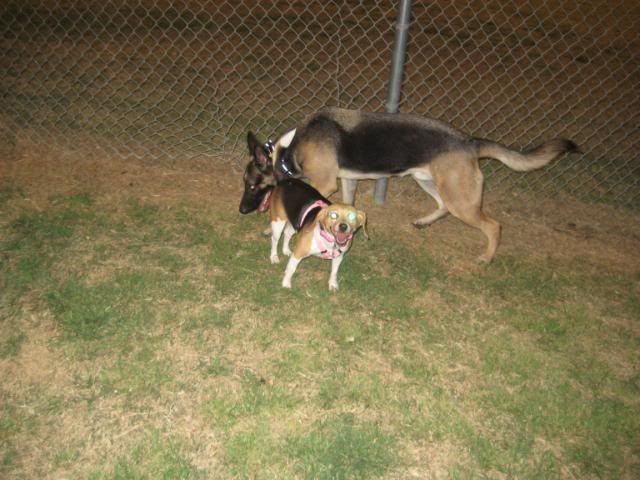 You will throw it?
Race for the finish line!
Annnnd a silly Kody pic to end the group
*done*