I've done a bit more work on the lion, but I've been lazy with the cat. I'll post the updated version of the lion a little later. Oh and sorry for the crappy pictures. I had to use my camera, my scanner's not working.
I chose to draw this cat because it had glasses on. LOL It was part of a weekly drawing project on WC. I've nic named him 'Funky Cat'. LOL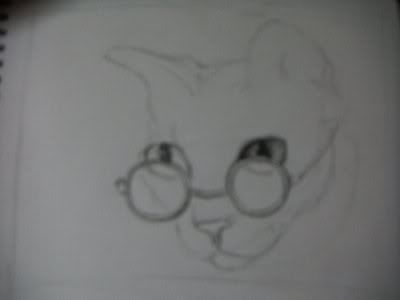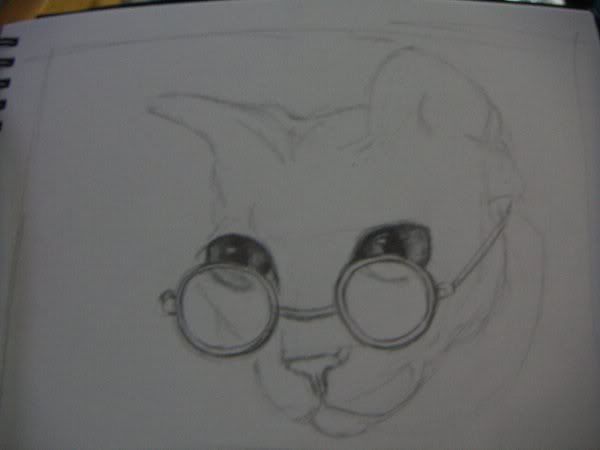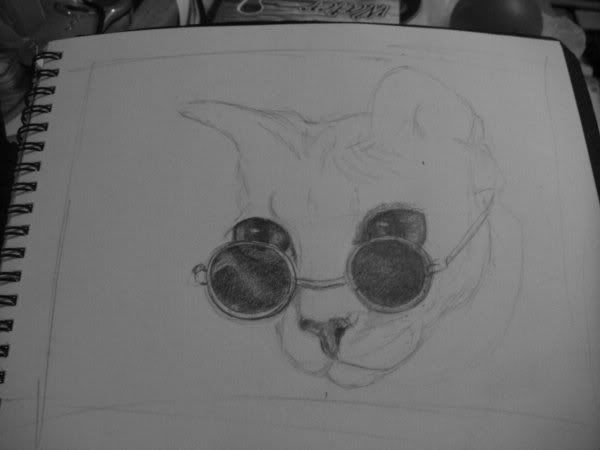 Those lenses are giving me trouble, but I'll work it out. Hehehehe!
Cass.