I'm planning to show Ibizans in the hopefully near future whether it be an Ibizan of my own or learning to handle a breeder owned Ibizan for someone else.
I really love this breed and want to stick with them so I'm making it a point to learn their structure better. What better way to learn than to draw them, draw them and draw them some more.
Right now in focusing on heads so I drew two with more to come. I'm a bit rusty. Haven't drawn anything in a while and these are quick sketches.
Smooth female Ibizan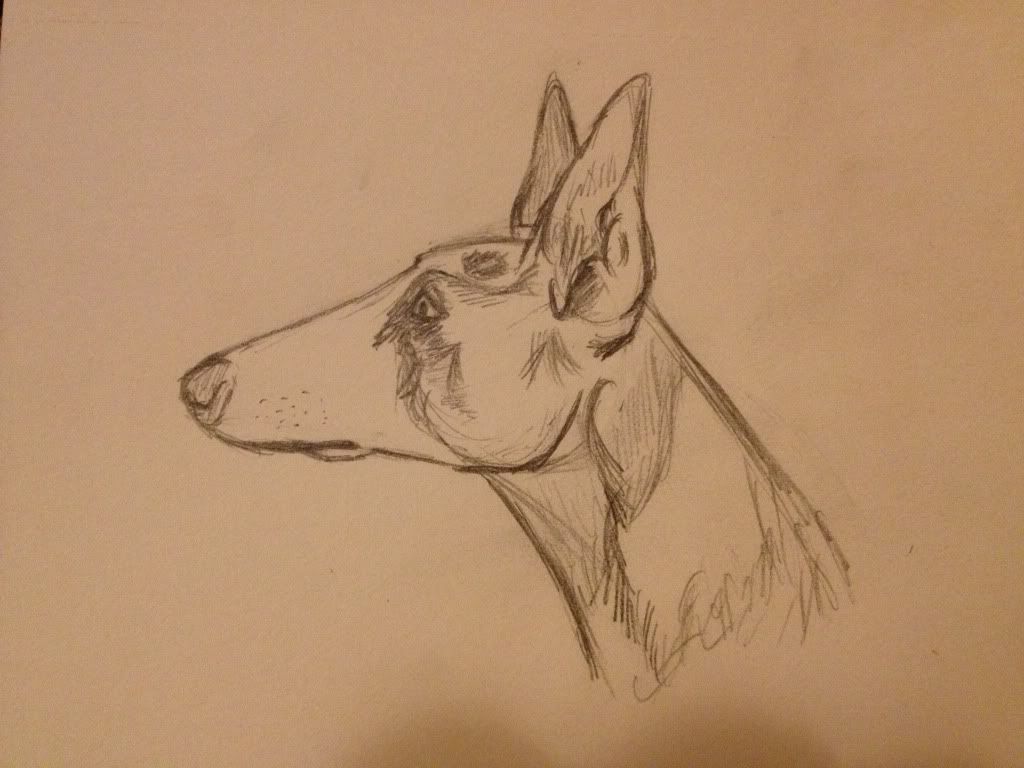 Young male wire and Chaz's very own Quinn owned by momto8. He isn't very wirey because his wire is tighter than the really fluffy wires.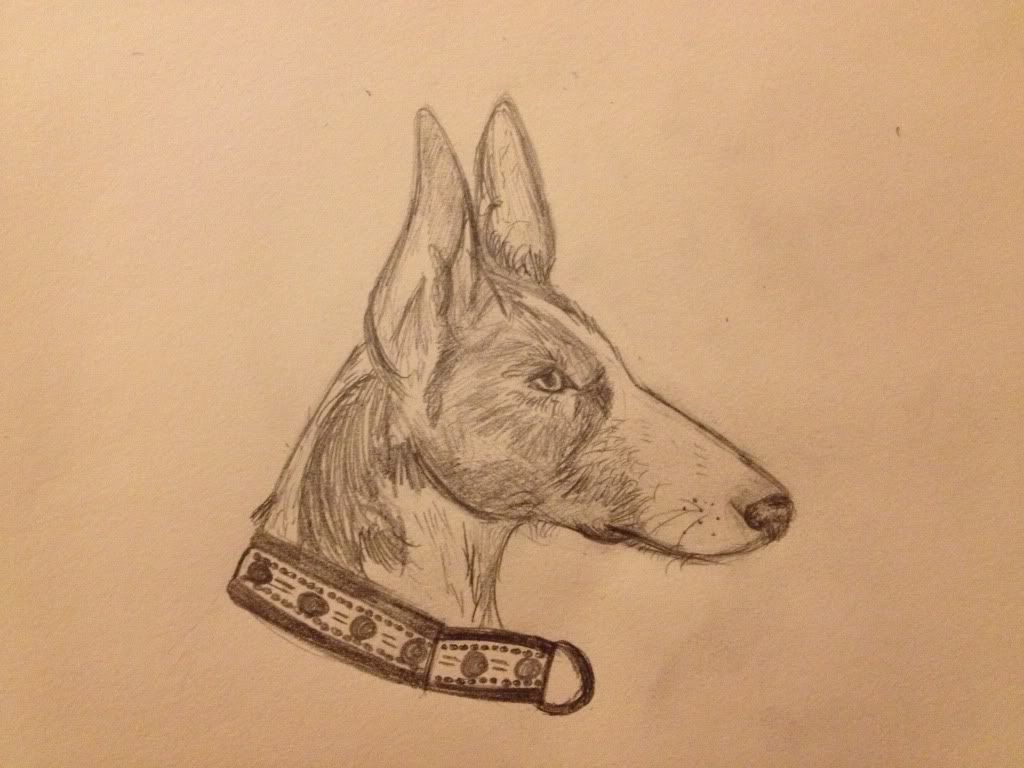 Sent from my iPhone using Tapatalk 2
__________________
Joey- Ibizan Hound
Cricket- Mexican Street dog (we think Xolo mix)
Bamm- BC mix
Itztli- Standard size coated Xoloitzcuintli