The rescue needs funds, so I got a picture.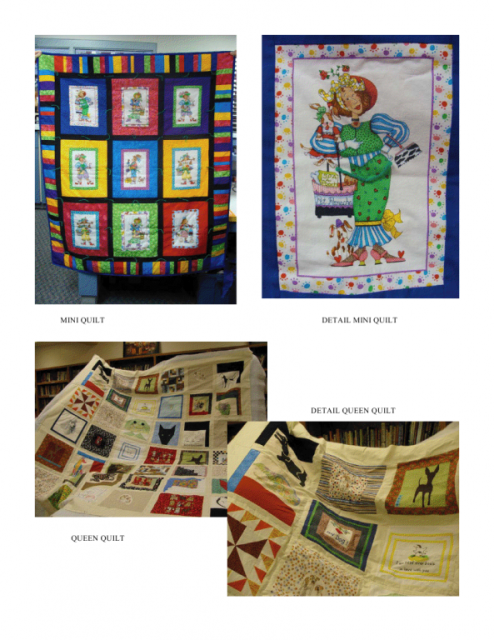 Tickets are $6 each or 2 for $10
There are two quilts a Queen Sized Quilt and a Mini Quilt.
The Queen Sized quilt is of Hairless Breeds each square was designed by members of Xolo Resscue and was put together by the women at a correctional facility as a coomunity service project.
The Mini Quilt is all breeds and was created by a quilting club.
All proceeds to help Xolo Rescue League pay for vet expenses and care of the dogs who are taken in. There are currently almost 30 dogs in rescue awaiting their forever homes with more dogs needing to be taken in each day and funds are very very low!
Tickets can be purchased from Shannon at Xolo Rescue
[email protected]
via paypal.
Even if you don't want a ticket, even a dollar donated to XRL goes to vet funds and springing more dogs from shelters.